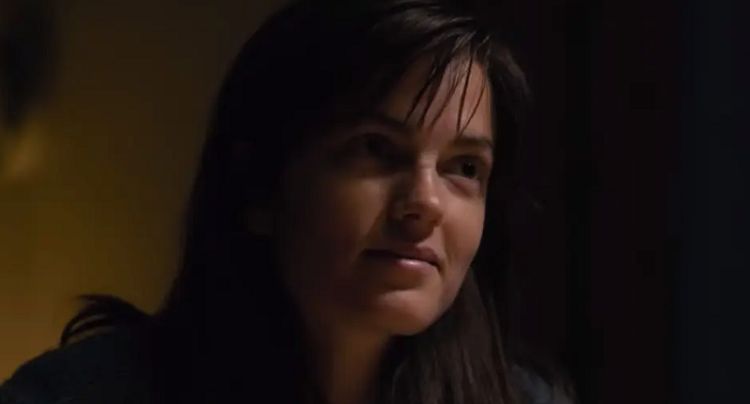 Having famous parents can come with a lot of benefits, but it also has its challenges. Trying to make a name for yourself when your parents are well-known isn't always easy, but Elektra Kilbey is proof that it's possible. As the daughter of singer/songwriter, Steve Kilbey, and singer, Karin Jansson, Elektra is following in her parents' foot steps while also creating a lane of her own. Elektra is a talented musician who, along with her twin sister, is using her creativity to leave her mark on the industry. Now Elektra has broken into acting and recently landed her first international role as a Alma in the new Amazon Prime series, Tales from the Loop. Keep reading for 10 things you didn't know about Elektra Kilbey.
1. She Used To Rebel Against Doing Music
Elektra Kilbey has always loved music, but for a long time she rebelled against the thought of having a music career. To Elektra, her parents being musicians kept her from having a 'normal' childhood. However, by the time she and her sister were 19, they couldn't resist recording music.
2. She's Really Into Fashion
Being stylish is something that seems to come natural to Elektra. She has a strong sense of fashion and enjoys trying different looks. Elektra's sister, Miranda, describes their look by saying "We are vintage-type girls but we like a bit of contemporary flavour and some fancy stuff as well, like Chanel, Gucci and Prada. We always have good sunglasses, that's a key part of our Australian heritage! We love two-piece outfits and have just bought matching power suits."
3. She Has A Set Of Twin Sisters
Yes, you read that right. In addition to having a twin sister, Elektra also has another set of twin sisters on her father's side. In addition to that, she also has a younger sister from her father's side and step sister and two step brothers from her mother's marriage.
4. She Began Her Acting Career 20 Years Ago
Elektra Kilbey began acting in the film Gossip which was released in 2000. Over the years, she's also appeared in a few other European films including Exfrun. Her role in Tales From the Loop has introduced her to the American audience and will likely help catapult her career in Hollywood.
5. Her Parents Wrote A Hit Song Together
Aside from their beautiful daughters, Steve Kilbey and Karin Jansson created one other special thing together. They wrote the 1988 hit song "Under the Milky Way" which was performed by Steve's band, The Church. Elektra and her sister has recorded a cover of the song in honor of their father's 60th birthday.
6. Family Is Very Important To Her
Family is one of the most important things to Elektra. She has a very close relationship with her identical twin sister, Miranda, and the two have claimed to have a sense of telepathy between them. Elektra says her sense of creativity comes from her family and she appreciates the relationship she has with her parents and all of her siblings.
7. She Grew Up On Two Continents
Elektra spent her childhood living in two countries on two different continents. Her father's family is in Australia while her mother's family is in Sweden. She feels a close connection to both places and continues to travel between Australia and Sweden to spend time with her family.
8. Her Band Name Comes From A Family Story
Elektra and her sister's band was originally called Saint Lou Lou. However, the name was changed to Say Lou Lou after a dispute with an artist who works under a similar name. However, the meaning behind the name remains the same. According to Vogue, the name came from the sister's "great-aunt Lou Lou, an English woman who migrated to Australia was, allegedly, a very mean lady who enjoyed tormenting their grandmother."
9. She's Always Wanted To Be In Charge
Independence is one of Elektra's oldest qualities. She's always been the type of person who likes to do things herself and she doesn't see that changing any time soon. Elektra doesn't even let anyone clean her house or wash her clothes because she knows she wants things done a certain way.
10. She's The Younger Twin
The battle of 'who's older' is a common one between twins. Unfortunately for Elektra, it's a battle that she can't win. Elektra is younger than her sister, Miranda, by just four minutes. However, both Elektra and Miranda are the oldest out both of their parents' children.
Tell us what's wrong with this post? How could we improve it? :)
Let us improve this post!