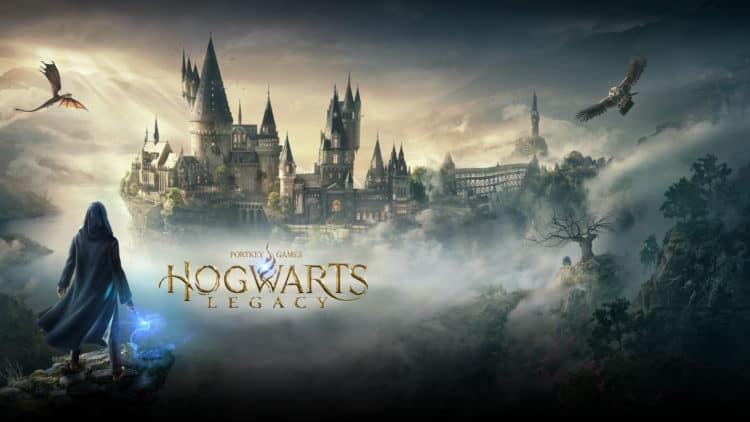 It's strange how few Harry Potter games have been developed within the video game industry. Hogwarts Legacy is the newest title that was announced for this franchise a couple of years ago. It was being developed by Avalanche Software and things have been pretty silent with it for a while. The plan was that this story was going to be a prequel to the Harry Potter saga. It is going to focus on the early years of the Hogwarts School of Witchcraft and Wizardry during the 1800s and players take control of an original character. This character would be customized down to the finest detail. Players can change the body type, voice, pigmentation, and whether or not they can be a witch or a wizard. This appears to be an ambitious project and so little news about its status has some fans concerned. However, recent unveilings in the last few months have shown that Avalanche Software is hard at work and there's light at the end of the tunnel.
Of course, considering the fact this title will be open-world signifies that this will most likely be an action RPG. The story will be a mystery to where players must uncover a dark secret that is the core of the wizarding world. Since this era will be within the days before Harry, Ron, and Hermoine, it is safe to assume that there will considerable new characters to find. This title is going to be a highly immersive experience where players can cast spells, tame beasts, and brew magic potions. Even though the school of Hogwarts will be fully explorable, Hogwarts Legacy will be branching out to other areas, as well. With that said, players will explore classic locations such as the Forbidden Forest and Hogsmeade Village, plus some never before seen new locations.
Video
The Bewitching Way
Throughout the map, there will be various missions to partake in. Players will be aided by NPC companions that will help them on their quests. Some will assist with traveling across vast distances while others can help out during combat. There will be centaurs, goblins, trolls, mooncalfs, spiders, dementors, and even dragons that will make an appearance in Hogwarts Legacy. There will be a "good or evil" system in place with this title to where players will have complete control over how to mold their character. Throughout a variety of scenarios, players will need to make choices that will inherently affect their "morality" which will affect the outcome of the game. Therefore, it will be entirely possible that players can choose to be a good witch or an evil wizard, depending on their choices. These choices will be peppered throughout the course of the game and they won't be cut-and-dry situations. Players will be forced to make some rather heart-heavy decisions that will lay in gray areas, morality-wise.
At the beginning of the game, it is known that players will choose which school in Hogwarts they can attend. This will most likely affect the types of spells that can be used. From how things look in the trailer, spells will be a major tool for opening new paths and, of course, fighting enemies. The map will be broken up into segments to where players will need to find various keys to open up new areas. Therefore, Hogwarts Legacy may have more of a Metroidvania layout to it as opposed to being a fully explorable world. Broomsticks will be a factor in this game, but it's not known if players can use them at their whim or only for Quidditch matches. They will certainly be a welcomed item for getting around the map, that's for sure.
Getting Around While Spellbound
According to Avalanche Software, Hogwarts Legacy will strictly be a single-player experience. There is no multiplayer component to this title, at least not yet. This game will adhere to the original source material as closely as possible. The developers are treating this IP with the utmost respect and they have no interest in taking liberties. The developers mentioned that players can enjoy this game in any way they best see fit. In other words, they won't need to go out and battle beasts or other wizards. They can simply find different ways to tame beasts, experiment with different potions, and fully enjoy the game's other mechanics if they so desire. Avalanche Software wants to make this game a very unique title in that regard. They want this IP to be fully accessible to every type of player out there.
Avalanche Software is no stranger to popular franchises. They have experience with making Toy Story and Cars video games within the past decade. There is no doubt that Hogwarts Legacy is their biggest undertaking. They have over 1000 people all over the world constantly working on this title. They are shooting for a gritty, dark wizarding world that reflects the design of the movies. Whether or not if witches and wizards will be able to have duels remains to be seen. It's a staple within the Harry Potter world and it's likely that it might make an appearance in this title. As of right now, things are pretty tight-lipped with the particular gameplay mechanics of this game. What is known is that development is going full-steam ahead and there are constant tweaks within all this game's facets. Given how deep the Harry Potter lore actually is, there is a lot to establish with world-building and gameplay features.
Jumping Onto The Hogwart's Express
Even though there is some solid information about Hogwarts Legacy out there, the game is still somewhat a mystery. Maybe later this year, there will be some hands-on previews to give players a good taste of how it feels. Until then, players will need to wait a little longer to see what this game has to offer. The game was originally going to be released this year but was pushed back another year due to unforeseen circumstances. Therefore, Hogwarts Legacy will be released sometime in 2022 for the PlayStation, Xbox, and PC.
Tell us what's wrong with this post? How could we improve it? :)
Let us improve this post!