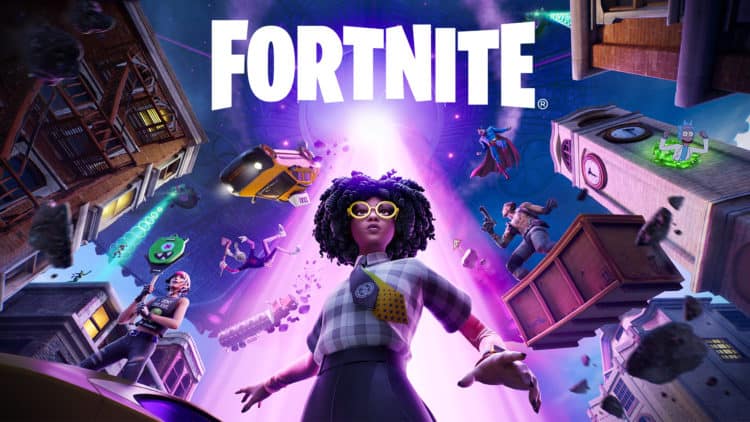 Gaming can be a very expensive hobby, with some games costing $70+. If you can't afford to pay that much for a game, or just don't want to, then free-to-play games can be a great alternative, offering gamers a full experience without the need to spend money. While many games will give players a better experience if they pay, most can be played perfectly fine without paying. But, which ones deserve your time?
Here are the top 10 best free-to-play games that you can play right now.
10. Among Us
Among Us was a very slow burner, with the game being released a couple of years before it became a smash hit, thanks to streamers looking for a fun game to play with friends while being stuck at home in 2020. The game has a very simple concept, there are ten players on a map, tasked with completing tasks to win the game, but some of the players are Imposters, with the goal of taking out the other players to win the game. Players then come together to decide who the Imposters are and vote them out. It is a very casual game and one that you can jump on for a few minutes or many hours. It is worth noting that the game is only free to play on mobile, but it is very cheap to purchase on PC and consoles, so it still deserves a spot on this list.
9. League Of Legends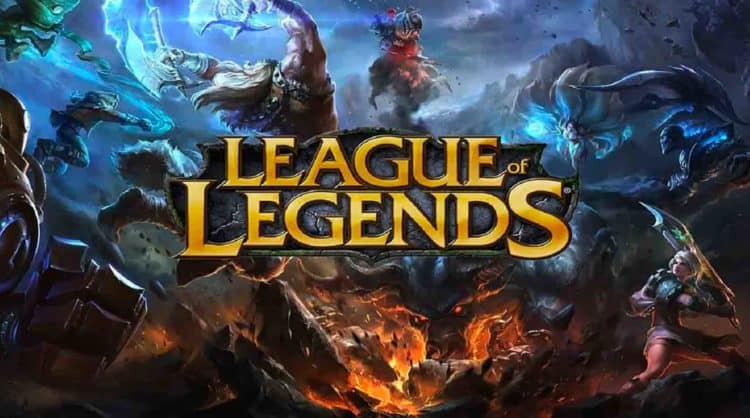 MOBA's are a genre that you either love or hate, but if you enjoy them then League of Legends is perhaps the best of the bunch. Teams of five come together to take on their opponents in a Battle Arena, with the game being popular across the world, as well as being a top Esports title. The game is free to play, but it is incredibly difficult to unlock everything you want/need without paying for them, but if you end up putting enough time into the game then it becomes worth it.
8. Star Wars: The Old Republic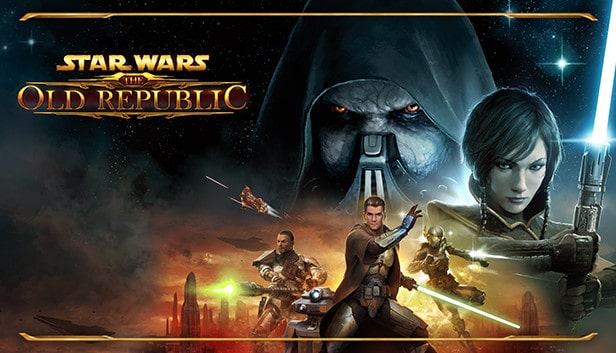 During the recent PlayStation Showcase event, it was revealed the classic 2003 title Star Wars: Knights Of The Old Republic will be receiving a remake, now is the perfect time to jump into The Old Republic, an MMO Star Wars game. Like many MMO titles, the game is free to play, but you will have to pay to get the best experience, such as faster leveling and increased inventory space, but you can experience the full story without paying. If you enjoyed games such as Knights Of The Old Republic, Mass Effect, and Dragon Age, you will have an idea of how the game plays, except it is in the MMO style, it is worth checking out and will keep you busy until the KOTOR remake is released, likely in 2023.
7. Splitgate
The newest entry on this list, Splitgate is essentially Halo with portals, and it works so well. Arena shooters have taken a dip in popularity in recent years, due to the rise of Battle Royale games, but with Halo Infinite on the horizon, Splitgate has come around at the perfect time. There are plenty of great FPS games out there, including CS:GO and Call of Duty, so any new titles need something to stand out, and portals are Splitgate's gimmick and it works. The portals add a fresh mechanic to the genre, allowing players to traverse across the map, and set up some really exciting shots, by creating a portal by connecting two points of the map. It is really hard to describe the game and make it sound as exciting as it is, but with it being free you need to play it, the developers have a smash hit on their hands and it won't be long before everyone is playing it so now is the perfect time to get ahead of the curve.
6. Destiny 2
Destiny 2 started off as a paid-for title, and if you want the full experience you likely will have to open your wallet as most expansions cost money to purchase. But, if you just want to play for free you can still have a very good experience. Destiny is an IP created by Bungie following their departure from Microsoft. If you've played the older Halo titles then you know what Bungie can do, and Destiny 2 is a great example of how great the team is. It is best played with friends but can be played alone and has thousands of hour's worth of content to explore. If you're the sort of player that becomes addicted to a game and have it dominate their life, then this might not be the game for you. It will grab your attention and will take over your life because of how good it is.
5. Rocket League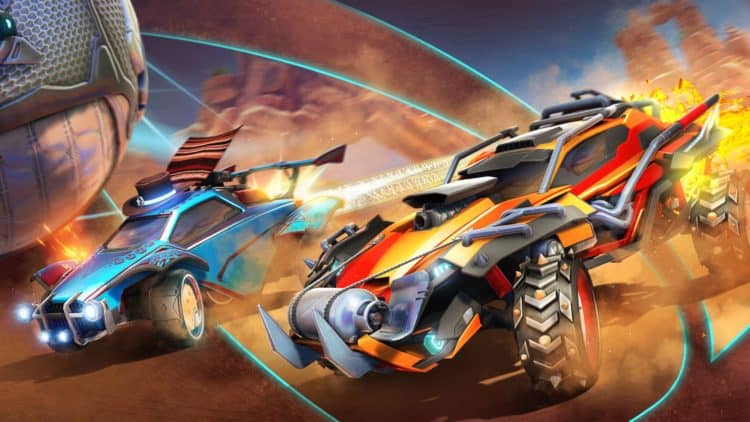 Like Destiny 2, Rocket League didn't start out as a free-to-play game, but once it was taken over by Epic Games it switched to being a free title. Rocket League is essentially soccer with cars, with players in an arena with a goal on either side, with the aim being to knock a ball into their opponent's goal. It is very fast-paced and frantic, as well as being easy to learn but hard to master. You've likely seen the game before, but if you haven't played it yet then now is a perfect time to do so.
4. Apex Legends
Following the success of games like Fortnite, every company wanted their own Battle Royale game, with most trying and failing very quickly. One company that didn't fail is Respawn Entertainment, morphing their Titanfall IP into a Battle Royale game. Over the last couple of years, it has been hit and miss in terms of popularity, but recently things have really stepped up and have seen a resurgence of success, with many top streamers once again playing it. If you like fast-paced FPS games, then this is one that you should try as it is incredibly fun.
3. Genshin Impact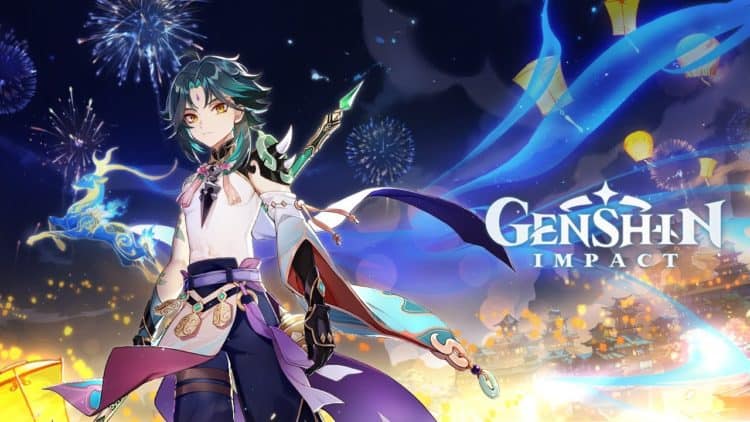 It was clear that Genshin Impact would be a success when it launched in September 2020, but no one knew quite how popular it would become. The adventure RPG, which has been likened to an online Breath of the World, has become a hit with players across the world, with the game currently generating around $20 million per day in microtransactions. Unlike many of the games on this list, if you want the best you will likely have to pay for it, but Genshin Impact is a PVE experience so it isn't necessarily a bad thing because you won't gain a competitive advantage against anyone. Currently available on PC, PS4, PS5, and mobile devices, if you're a fan of RPG games then this one you need to try.
2. Call of Duty: Warzone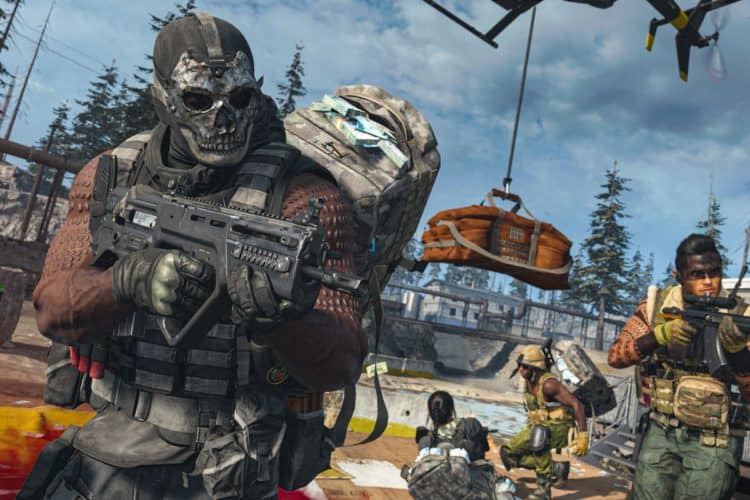 Following the success of Fortnite, many companies looked to create their own Battle Royale, with Activision's Call Of Duty being one of them. In March 2020 the Call of Duty Battle Royale, titled Warzone, was finally released, and it quickly became one of the most popular games there is, regularly seeing millions of players online. Call of Duty saw a dip in popularity following the release of Fortnite and other similar titles, but many gamers had fond memories and experiences playing the game over the years. So when the franchise and the Battle Royale genre collided, it became the perfect storm. Despite its huge issue with cheaters and hackers, Warzone has remained incredibly popular and is regularly played by many of the top content creators and streamers, especially by those who grew tired of Fortnite.
1. Fortnite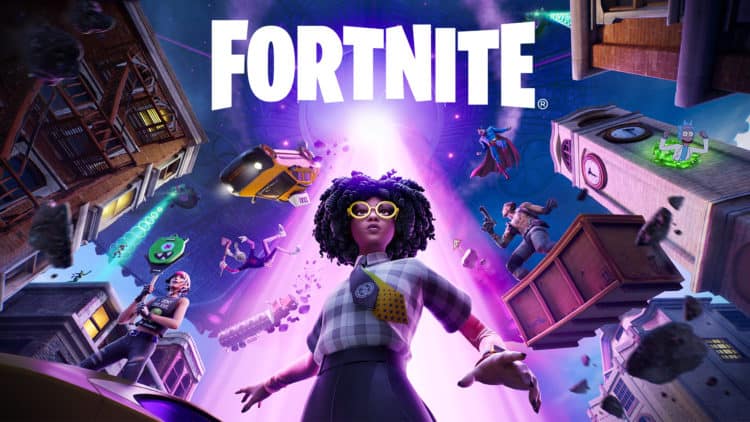 Fortnite might not have been the first Battle Royale game released, but it was certainly the game that set the standard for future titles, as well as showcasing what could be done in video games with its live events. The popular Battle Royale game was released in September 2017, two months after the original version of Fortnite, now titled Save The World, was released. By early 2018 the game had exploded in popularity, being played by tens of millions of players and regularly being discussed on news stations and newspapers across the world. Everyone from small children to older adults was playing the game and it helped bring gaming further into the mainstream, with popular streamer Ninja becoming the first non-sports personality to be featured on the cover of ESPN magazine.
Fortnite also helped set the new standard for how to monetize games, with many titles previously making their games a paid title, with extra content locked behind paywalls. Instead, Fortnite Battle Royale is entirely free to play and only uses cosmetic items for monetization, something many companies followed and replicated in recent years. Perhaps the biggest impact they've had is with their live events, an event that all players can take part in at the end of a season, with it playing out in real-time for every player across the world. The amount of work and effort needed to make this happen is incredible and Epic Games really set a new standard for what video games can achieve. Whether you love Fortnite or hate it is irrelevant, it is difficult to deny the impact that it has had on the gaming industry.