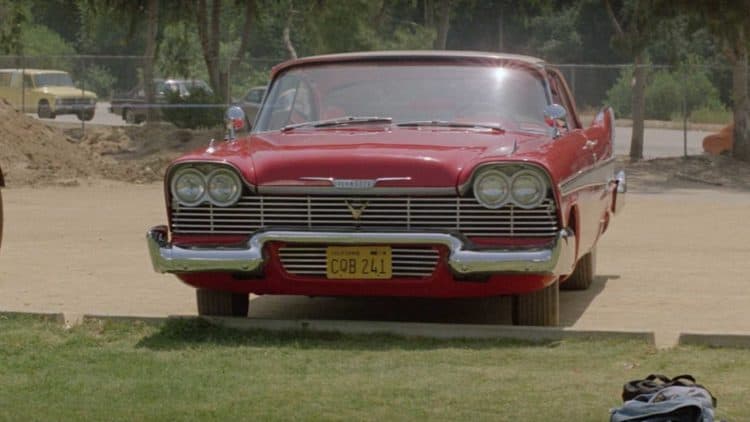 Whether people recognize this practice or not it's found in a lot of horror movies since innocent-sounding songs can go a long way when it comes to placing them as part of the setting in a horror movie. The reason for this is rather simple, they're placed in a horrific situation to force the fans into a different line of thinking since when you hear songs such as "Jeepers Creepers" or "Tiptoe through the Tulips" or many other supposedly normal, friendly and upbeat songs, you don't expect them to be set in a horror movie where things are about to go from horribly wrong to WTF in a matter of minutes. Seriously, when a lot of people hear a nice, calm song that has no hidden meaning and isn't meant to inspire anything other than a calm and serene feeling, it's kind of unnerving, not to mention jarring since people now have to wonder what's about to happen. Some songs make at least a little sense when they're placed in various horror movies, but it still doesn't deaden the effect they have when they're first heard, since "Tiptoe through the Tulips" was absolutely terrifying when it was heard in the movie Insidious.
But that's the whole point. Taking something innocent and unassuming and inserting it into a movie that's meant to leave chills running up and down a person's spine even after the credits roll creates an effect that leaves people wondering just how innocent the song really is. The song doesn't change, its meaning doesn't change, but the fact that it was included in a horror movie gets people to think since after that moment they're likely to associate the song with the terror brought on by the movie that it was featured in. This type of association is quite common and is bound to make a lot of people think differently of a song, while others will continue to look at it in the same light but hold onto the memory of where it's appeared. 
It's kind of funny to think about this really since a lot of people will look at various elements in pop culture differently when they're combined in ways that they weren't expecting. But putting any hint of innocence in a horror movie is bound to be provocative. There's no denying that innocence doesn't always thrive when it comes to horror since it's been established over the decades that true horror doesn't spare anyone. It doesn't matter what form the innocence in a horror movie takes, the point is that it feels somehow corrupted once it's been there and brushed shoulders with the worst of the worst. As I mentioned, some people disregard this and keep pushing forward with the idea of innocence being the same as it always was, since there's no need to think that appearing in one movie or another is going to do anything to dishonor the song in any way. Elements of pop culture are meant to be mixed and matched in any way that works for the audience, and the fact that something innocent and tranquil tends to make it perfect for a romp with a horror movie since opposites are great to see in the movies, especially when there is some sort of meaning to be drawn between them. 
Honestly, thinking that innocence is bound to be corrupted is a common thread in life, not just in the movies, so in a sense, this is bringing realism to horror movies no matter their supernatural lean. Putting an innocent song into a spot that many feel that it wouldn't belong is kind of amusing since it makes it clear that horror doesn't care if you're uncomfortable or not, as that's kind of the point. And using something that's meant to stay innocent as a type of mask is even better since it delivers a shock factor that a lot of people can't help but be chilled by. When it comes down to scaring people, the shock factor is one of the more effective elements that have a fairly high bar to reach, considering that jump scares and big reveals have become kind of passed over the years. So inserting innocent songs that feel out of place is one of the next best tricks that people have found useful. 
There are a lot of tricks that masters of horror rely on to get people squirming in their seats, but the kind of feeling that's created when using a song that has no earthly business being in a horror movie is a slow, squirming crawl up the spine type of terror that leaves some people in denial and others frozen as they try to anticipate what's coming. Those that have mastered this trick are those that really know how to scare people, since like it or not, it works.