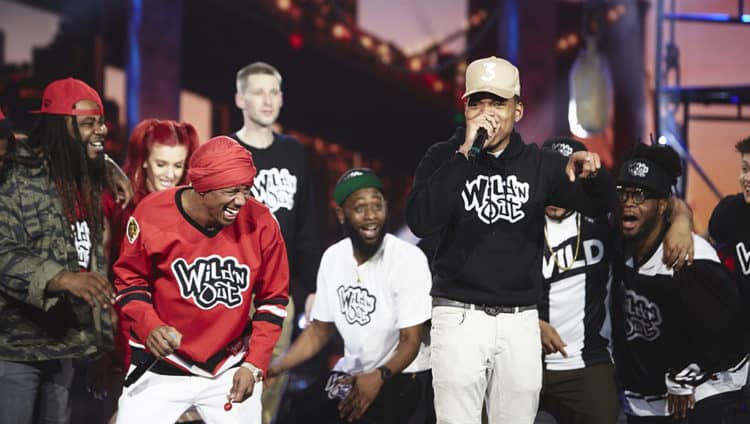 When Wild 'n Out debuted in the summer of 2005, it quickly became a hit among fans. With the perfect mixture of sketch comedy and improv, the series has entertained countless viewers over the years and introduced the world to dozens of talented people. In the summer of 2020, everything threatened to come crashing down when the show's host and creator, Nick Cannon, was fired by Viacom after making anti-Semitic comments on his podcast. Not long after being fired, Cannon demanded ownership of the Wild 'n Out brand, but it was clear that Viacom didn't plan on giving in. Fortunately for everyone involved, however, the network decided to bring Cannon back as the host, and production was resumed. Not only is this great news for those who love to watch the show at home, but it's also great news for those who would love to be a part of it.
Interested in learning how to get on Wild 'n Out? Today is your lucky day. Keep reading to find out how you can audition.
The Audition Process for Wild 'n Out
With all the drama that has transpired over the last year, lots of people are extremely excited to see Wild 'n Out finally get into its 16th season. Those who are interested in auditioning will be happy to know that the process is fairly straightforward. The basic requirement is that applicants must be between the ages of 18 and 25.
According to an article from Distractify, the casting team was specifically looking for people who were comfortable with accepting comedic relationship advice from the cast of Wild 'n Out.
The article states: "MTV Digital is casting outgoing men and woman ages 18-25 who need help from our MTV Wild 'N Out cast deciding their relationship status. This high-energy lighthearted show is looking for big personalities who want help deciding if they should continue dating their current partner, start dating someone, or how to get rid of their current situation. We are open to all stories! Talking to someone on a dating app and finally going out on a date, let us come with! Dating someone for months but can't decide if they are boyfriend/girlfriend material? Email us at MTVshowcasting@viacom.com with your story and info."
It's important to keep in mind that the description of what producers are looking for is subject to change based on the needs of the show. People who want to move forward can visit ProjectCasting.com for more information. The application asks a series of fairly basic questions. Since the show probably gets a lot of applicants, there's a good chance that producers only reach out to the people they're interested in moving forward with. Unfortunately, however, it looks like they aren't accepting applications at the moment, but it might be a good idea to check back periodically.
Are People Paid To Be On Wild 'n Out
When anyone gets an opportunity in the entertainment industry, money is one of the first things that comes to mind. After all, no one wants to give their content away for free. While the show's regular cast members have been known to make a pretty penny, that isn't the case for people who appear on the show as guests. A casting call from Filmstry lists that participants are paid $200. While that amount is certainly better than nothing, it's also not anything to write home about. Money aside though, getting the chance to be on Wild 'n Out could definitely be an experience worth having.
Where Is Wild 'n Out Filmed?
Since its debut, Wild 'n Out has changed filming locations a few times. Originally, the show was filmed in Los Angeles and it eventually switched to New York City. These days, however, filming takes place in Atlanta which has become a very popular city for film and TV projects. For now, it looks like Cannon has plans to continue filming the show in Atlanta. It's unclear if the show pays for people's travel expenses, but in the past they have specified that they only accept local applicants.
When Will Filming Begin For Season 17
While it's probably too late to audition for the 16th season of the show, there's still hope for next season. Sadly, though, there's no information on when filming for season 17 will begin. That being said, since things seem to be back on track with Nick Cannon and Viacom, we have every reason to believe that the show will be around for years to come. This means that there will be plenty of chances for people to audition.
Tell us what's wrong with this post? How could we improve it? :)
Let us improve this post!