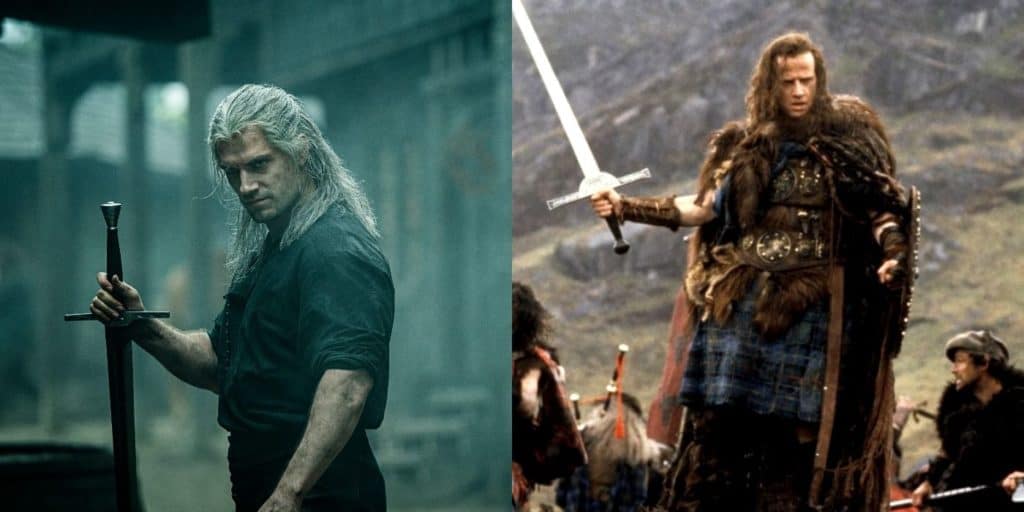 I honestly don't have the words for this but I'll try since like many people, including Cavill apparently, I've been a fan of Highlander since I was a kid, and seeing it brought back for a reboot brings to mind joy as well as trepidation since there's a strong desire to see this story revisited, and yet there's a fear that it might somehow be mistreated, even with Chad Stehelski at the helm and Henry Cavill taking a starring role. I'll be one of those that say, the story of Highlander started going downhill over the years even those of us that stood by and supported Christopher Lambert as Connor MacLeod before he finally passed the torch to Duncan MacLeod, played by Adrian Paul. Eventually even the series and the straight-to-video movies that came started getting played out, as the story went down a few paths that were kind of chaotic and didn't feel as though they really connected with the main story any longer. There's been an idea for a reboot for a while now, but up until this point, it's been more of a pipe dream.
With Henry Cavill signing on for a starring role in the movie though it's fair to state that we might see something coming down the pipeline sooner rather than later since it does sound as though progress is being made on a script and people are excited to see what could happen. But there is a question as to who Cavill would play since it's easy to think that people would love to see him as another MacLeod, or perhaps someone that's related or comes from the same area. It could happen that this reboot might be something different that follows the same story but is its own tale. Right now there's no way to know since everything is still in the earliest stages. But seeing how Henry Cavill has already taken on the role of a sword-swinging badass in The Witcher, it's not hard to think that any part he plays in the upcoming Highlander movie will be impressive.
One aspect that already feels as though it's going to be better than the original movie, yes I did say that, is the fact that the fight choreography of the 80s versus that of today makes the fighters look as though they were uncertain of each strike and what they were even doing at times. In the current era, the swordplay does get a little flashy at times, but it's also insanely impressive since watching Geralt in The Witcher was a great deal of fun since even a couple of sword experts managed to applaud Henry Cavill's movements, even if they thought that his swordplay was kind of unconventional. This came from his use of the weapon in a reverse grip, which a lot of swordmasters appear to think is an awkward way to fight. But it does come off as effective in the show, and thus it's something that many people have been impressed with, which is one of the reasons why a lot of people haven't said much about it.
Just reading a few of the articles that have popped up about this subject however it does feel as though things are expected to be a little different this time around, as the story might actually focus more on a modern-day tale instead of going back to the past in flashbacks so often. In the initial movies, this was kind of needed to give a better understanding of who Connor was and what had brought him to the life he was living during the first few movies. Once the lives of the immortals started being explained in a few different ways that didn't always mesh with each other though the story felt a bit muddled and it never really made a huge comeback after that point. I know, Highlander fans are bound to be thumbing their noses at me and wondering what movie I was watching, but playing devil's advocate for a moment, the initial Highlander movies were products of their time, as was the series, and while the story was great, the production value wasn't always there.
As it stands this movie being brought back could mean a lot to the fans since with the type of effects that are available at this time and the acting, as well as the choreography, you can almost expect to see the expectations soar through the roof if the movie actually makes it to completion. It's bound to be kind of difficult to walk into a theater to see this with anything but absolute excitement, but we'll have to do our best when that time comes. It's bound to be a while before this movie arrives in theaters, so that might help.