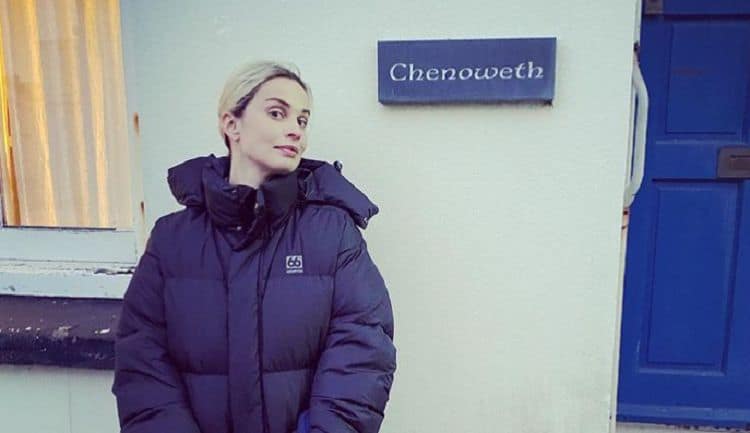 She's the star of the third installment of a huge franchise, but that's not all you need to know about Heida Reed. She's more than just the actress who is taking on the role of a talented FBI agent based in Budapest on the hit new CBS series, "FBI: International," airing in the fall of 2021. She's the woman behind so much more than that, and it's time the world gets to know her. Her new role is taking her into the world of Dick Wolf's success. He's the man who is behind three of the biggest television franchises of all time, and his stars are big stars. He's created the "Law & Order," franchise, the "Chicago," franchise, and the "FBI," franchise, and Heida Reed's star is getting bigger by the moment.
1. She is Young
She might be taking on the role of an accomplished FBI agent in an international setting in 2021, but she's not nearly as old as that title implies. She was born on May 22, 1988, which means she's still in her early 30s. She doesn't look like a woman in her 30s by any means. She's aging gracefully.
2. She's From Iceland
Born and raised in Iceland, she comes from the hugely popular city of Reykjavik. It's a major tourist destination and for good reason. It is beautiful, and she got to grow up there and call it her own backyard.
3. She is a Model
Heida Reed is a model first and foremost. She got her start when she was only 18. She was recruited at the time, which is also about the time she began using the name Heida Reed. She was born Heioa Run Siguroardottir, but her stage name is a little easier for her fans to take hold of.
4. She is the Middle Child
Her mom is a dental hygienist, and her father is a music teacher in Iceland. Together, they have three children of which Heida is the middle daughter. What we do not know, however, is whether she has two brothers, two sisters, or a brother and a sister.
5. She's Lived All Over the World
She may have spent the first 18 years of her life living in Iceland, but she's been everywhere else living and working since. She moved to Mumbai, India, at 18 to begin modeling. She lived there for two years before she took off and headed to London to live and work. Now she's shooting in Budapest, so she's calling Hungary home at least part of the year.
6. She is a Drama Student
When Reed settled in London, it was so she could study drama. She knew that her modeling career was a good one, but modeling doesn't last forever, and acting seemed like the logical next step. She studied acting and drama at the Drama Centre London. She graduated in 2010.
7. She is Married
She got engaged to her fiancé, Sam Ritzenberg, in the summer of 2017. They didn't plan a big wedding. They did not do anything splashy. They did not invite hundreds of guests. She did not wear a traditional wedding dress. In fact, nearly a year after they got engaged in 2017, they headed down to the San Francisco City Hall and got married together. She wore a white sundress with polka dots and a black cardigan. She held a few pink and yellow roses, and her husband wore a cardigan with a casual white button-up. It was pretty much all they wanted.
8. She's a Dog Lover
She's a dog woman. We don't know specifically what kind of dog she has, but it looks to be a chocolate labradoodle or something very similar. It really doesn't matter what kind of dog she has, though. What matters is that her dog is beyond adorable, and she is happy to share photos of her dog all the time on her Instagram account, and that's honestly why we are here.
9. She's Private
Heida Reed is a major star, but she's also really into keeping her private life to herself. She's not splashing it across the social media pages she manages. She's not sharing it with the press. She's just keeping to herself, and we love that.
10. She Seems Happy
If we had to say, based on her Instagram profile alone, what kind of person she is, we'd say she's happy. She always looks happy and peaceful when she's with her husband and their dog. They're often in bed with the dog, and they seem to be very simple. They seem to enjoy the little things, like the moments they get to be together, and she seems like someone who just lives in the moment and enjoys it at the same time.