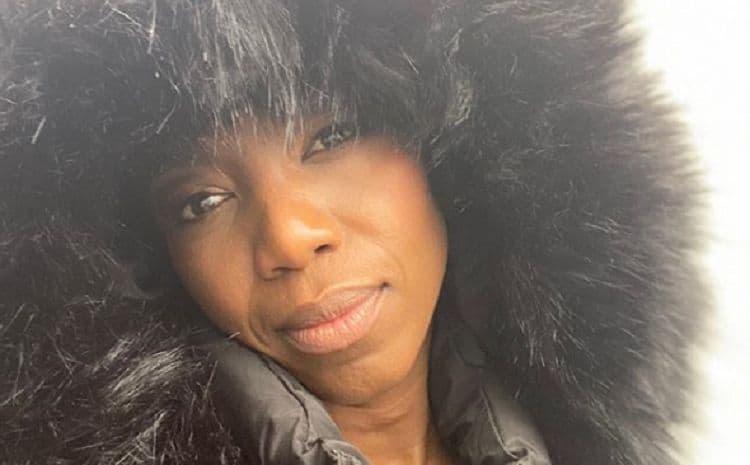 Heather Headley has had a very interesting career in the entertainment industry. Most music fans will know Headley as a Grammy Award winning singer who gained commercial success with her 2006 hit single "In My Mind". However, Broadway fans may be more familiar with Headley as a Tony Award winning actress who has appeared in plays like Aida. More recently, Headley has even began to takes some on screen roles, and was cast in the NBC series, Chicago Med. Through the years, Heather has shown that she can literally do it all. Continue reading for 10 things you didn't know about Heather Headley.
1. She's A Very Spiritual Person
Heather's strong spirituality is something that has guided her throughout her career. It remains a huge part of who she is both personally and professionally. When speaking about her spirituality, she said, "it's just part of me. It does affect my work. It affects what I pick…Then, after it's picked, it has to instruct how I am within the theatre, on stage, what I hope to bring to the part, what I hope for the audience to see. It does instruct everything."
2. She's A Mother
Family is very important to Heather. In 2003, she married Brian Musso, who she had gone to college with. When the two decided to start a family, Heather took a break from acting. The couple has two sons together: John and Jordan.
3. She Doesn't Consider What She Does A Job
For most people, having a a career that doesn't feel like work sounds like nothing more than a dream. However, it's reality for Heather Headley. She loves what she does and doesn't consider it a job. She even made the conscious choice not to refer to what she does as a job because it comes so natural to her.
4. She Grew Up In Trinidad
Heather was born and raised in Trinidad. Her father was a pastor and she spent a good part of her life living in an apartment that was attached to the church where he worked. She spent a lot of time playing around the church and considers it to be her very first playground.
5. She Started Acting In College
Heather attended Northwestern University in Illinois where she had earned a partial scholarship. While there, she majored in musical theater and was cast in an off-campus production of the award winning musical, Dream Girls.
6. Winning A Tony Award Was One Of The Scariest Moments Of Her Life
Winning a Tony Award is one of the highest honors an actor can receive for a theater performance. When Heather found out she'd won the award, she calls it the "the scariest and most exhilarating moment" of her life. She adds, "There was a long list of reasons why I wished for that Tony. I wanted it for the show, and for Trinidad and for my High School. Somewhere about 20th on the list was, oh yes, it might be nice for my house."
7. She's Still Disappointed About Losing A Childhood Talent Show
Despite all of the accolades Heather has gotten throughout her career, there's one she didn't get that sticks with her until this day. When she was 11-years-old, she entered a talent show in Trinidad. The first place prize was a trip to Disney and a $50 voucher. Although many thought Heather would take home the prize, she didn't. She jokes that she's "still bitter" about not winning the show, but it looks like she turned to be the winner after all.
8. She Grew Up Singing
Although Heather found acting later in life, singing has always been a part of her life. Heather was known all around her hometown for her beautiful voice. She sang all throughout her childhood and was a member of several choirs.
9. She Loves Playing Challenging Roles
Heather loves a good challenge when it comes to deciding which roles to play. She lives by the old saying, "never accept a job you know you can do." Heather loves to play characters that take her out of comfort zone.
10. She Made Her Broadway Debut In The Lion King
Getting the chance to appear on Broadway is a huge honor itself. Getting the opportunity to make your debut in a popular production is even more exciting. Heather made her Broadway debut in the 1997 production of The Lion King in which she played the role of Nala.