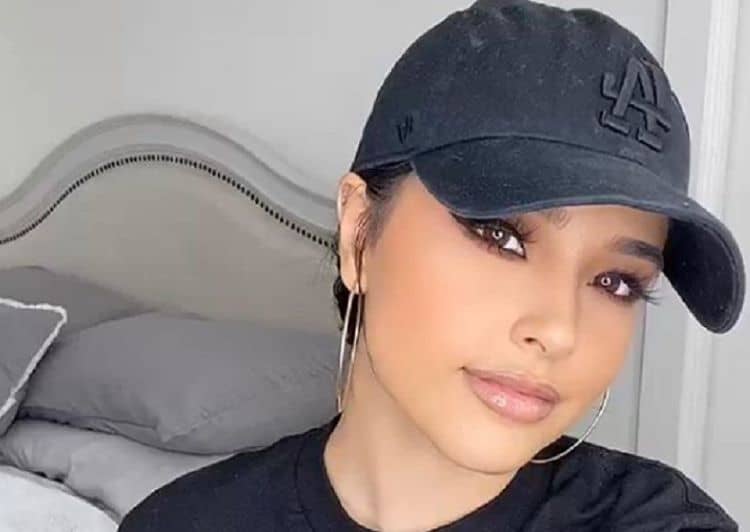 Becky G is an actress as well as a singer and songwriter who first became popular when she started posting videos of herself singing online. This was the ultimate in self-publishing, but her covers of songs that were popular at the time caught on, and it landed her a record deal that helped her to achieve a good measure of fame. Becky G has gained a lot of fans since her music has gone mainstream and fans want to learn as much as possible about their favorite artists, so here are 10 things that you probably didn't know about Becky G.
1. Her grandparents are from Jalisco
Becky was born in Inglewood, California in 1997. She's an American citizen by birth, but none of her grandparents were born in the country. All four of them are from Jalisco, Mexico. She has a rich Mexican heritage, but her mother and father were both born here, making her a second-generation American.
2. Her family didn't have much money
Becky G is a successful artist today, but when she was growing up, the family struggled to make ends meet. Her family lost their home when she was just nine years old. They had to move into her grandparents' converted garage. After the loss of their home, they couldn't afford to rent a place on their own, but they were fortunate to have a family to help them out with a place to live while they recovered from their financial losses.
3. Becky was older beyond her years
When Becky was still very young, she went to work part-time to help her family out with their financial issues. As a child, she took jobs working in the advertising industry doing voice over work and commercials to help pay the bills. She was more mature than most kids who were her age, and she was fully aware of what her family was going through. She did whatever she could to help out and be a part of the solution to their problems.
4. She was homes chooled
Becky G attended public school for a few years, but things didn't go very well for her. She experienced some intense bullying episodes. There was some degree of jealousy because she worked in the entertainment industry and she was even attacked in the restroom of a public school by several girls. Because of bullying and violence, her family decided to homeschool her because being in a public school simply wasn't safe.
5. Becky embraces her gap
Fans all know that Becky G has a gap between her teeth, and even though there are those who may say unkind things about it, she's fine with her gap. She embraces herself just as she is. When she was younger, she had braces, but her teeth moved over again and created a brand new gap. One of her most beloved phrases is "There's no escaping the gap." We think that her attitude is totally amazing. Fans who love her look forward to seeing the gap when she flashes her bright and sunny smile. We say your gap is beautiful because it's a part of your Becky!
6. Becky endorses Cover Girl
It's no big surprise that Becky G endorses Cover Girl makeup products. She has a lovely skin tone that is ideal for being a Cover Girl influencer for the products. Becky also shared that she would like to someday have her own line of beauty products.
7. She doesn't have a driver's license
Becky knows how to drive a car, but she can't do so legally on her own. She hasn't yet gotten her driver's license. This really isn't a big problem though. Becky is fine with having her mom drive her wherever she needs to go. Although there is a time coming when she might want to have a bit more independence, it's wonderful that she and her mother are so close. Her mom likely treasures the extra time that they get to spend together because kids grow up fast and then they're gone.
8. She's currently single
Becky G isn't currently in a relationship that we know of. She was formerly seeing Austin Mahone. They started dating in 2015, but the relationship didn't work out. The romance only lasted from May of that year through August before she called it quits.
9. Becky is athletic
In addition to being a singer and songwriter, and occasional actress, Becky is also athletic. When she was still in school she played a lot of European football, commonly called soccer in America. She also likes riding dirt bikes.
10. Becky G is a rising star
Becky G has been popular since she had her breakout in music in 2011, but she's still in the process of gaining new fans and deciding which direction she will take her professional career. Becky has a lot of different options open to her. She's a versatile entertainer who sings, writes songs and has acting talent. She is also a representative of a famous makeup brand and is considering her own line of cosmetics. There are a lot of different directions that she could take her career in the future. She's still young and she has her entire life ahead of her, but she has a distinct advantage. Becky has the love and support of her family, and she has also already established herself as a professional actor, singer, and songwriter. She is a rising star to keep your eye on because regardless of what she decides to do, she's going to take a big fan base with her and we're certain that she's going to be successful in her lifetime. It wouldn't surprise us to see her in more acting gigs, but only time will tell.