Harry Edward Styles is an English singer and actor. He is popularly known for being a member of one of the best-selling boy groups of all time One Direction, a boy band formed in 2010. The band gained popularity following their time on the British music competition series The X Factor. They then went on indefinite hiatus in 2016.
Aside from music and acting, Harry Styles is known for his fashionable lifestyle. On December 2020, he became the first man to appear solo on the cover of Vogue. Styles has received various accolades throughout his musical career, including six Brit Awards, three Grammy Awards, an Ivor Novello Award, and three American Music Awards. However, he made his acting debut in May 2017, in Christopher Nolan's Dunkirk. He has since starred in Don't Worry Darling and My Policeman both released in 2022.
Harry Styles' Casting Process In Dunkirk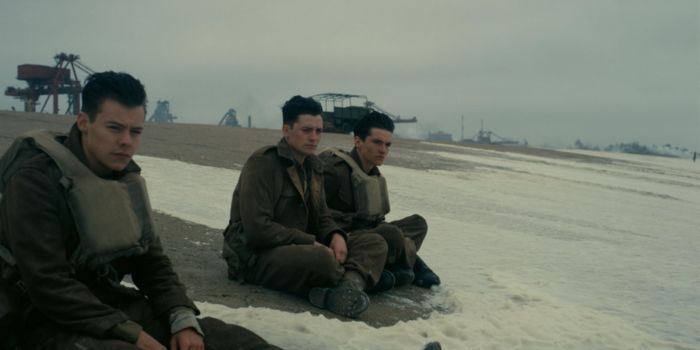 Dunkirk is a 2017 historical war thriller film that depicts the Dunkirk evacuation during World War II. Nolan wanted to cast young and unknown British actors for the beach setting. Christopher Nolan was very adamant that all of the cast be British. Harry who was 23 at the time played one of the young British soldiers named Alex. However, when casting Styles Nolan was unaware of the extent of the singer's fame.
The cast featured an impressive set of English actors including Fionn Whitehead, Tom Glynn-Carney, Jack Lowden, Kenneth Branagh, Cillian Murphy, Mark Rylance, and Tom Hardy. Nolan stated that Styles was cast because he has an old-fashioned face. The kind of face that looked like he could have lived in the 1940s. He won the role after auditioning against hundreds of candidates.
Harry Styles Went Through A Lot To Prepare For The Role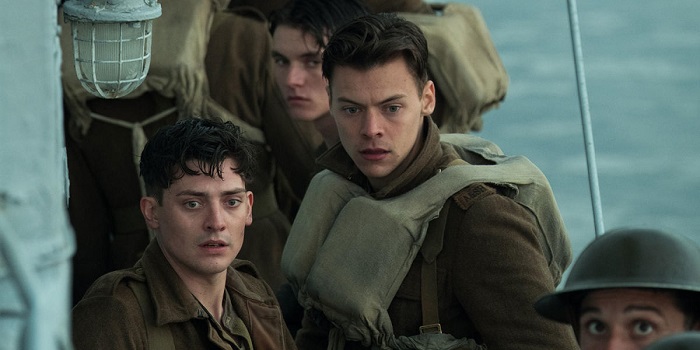 Styles' role as Alex in Dunkirk was the musician's first big-screen appearance not long after One Direction announced that they were going on hiatus. Harry Styles spent a decent proportion of his screen time filthy dirty and stuck in the water, under water, or trapped below decks of a boat that is rapidly filling with water. He stated that filming was very physical, however, everyone was aware that in comparison to the real soldiers' experience, they weren't going through much at all. Upon getting the role Styles watched films like Saving Private Ryan for inspiration. In preparation for the film, he swam in a wool coat.
Dunkirk was shot in different locations. One of the locations was the same beach where 338,000 troops were evacuated in 1940. It was also shot in the Netherlands, Dorset, and the US. Harry who is used to living a life of luxury was certainly not ready to face the harsh weather while filming. Long scenes were shot as hellish weather conditions battered Dunkirk beach during filming. Harry Styles stated that the long days in the water were definitely the most challenging. Nolan also employed some of the original little boats that were used during the rescue. To minimize the need for computer-generated imagery (CGI), they used authentic RAF Spitfires for the air battle scenes and attached IMAX cameras to the wings for point-of-view shots.
He Played A Minor Character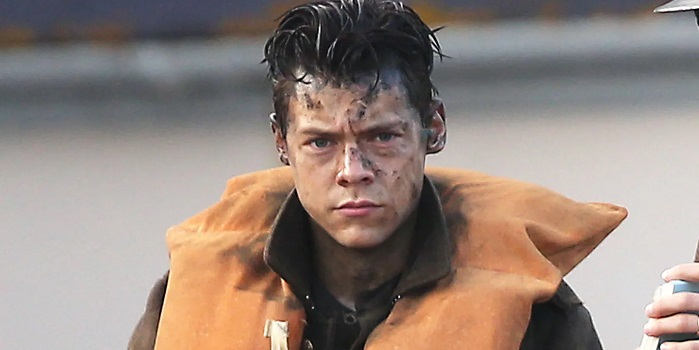 Harry played the role of Alex, a British soldier of the British Expeditionary Force. Alex is a brave soldier who doesn't enter the action until about 30 minutes in. Alex was initially on a ship on its way back to England. But after the ship gets bombed at the mole, Alex jumps off a sinking ship and is saved by Tommy, where he meets Gibson. He is deeply suspicious of Gibson, even more so when Gibson reveals he is French.
Harry spent most of his time trying not to drown so it was expected that he might not live that long on the film. However, this was not the case as Harry did not only not die early. He ended up being one of the main characters and made it out of the movie alive.
Dunkirk Was Very Successful
Dunkirk certainly had some very powerful scenes. One of the most memorable scenes and certainly one of the most distressing is when a Navy destroyer off the coast of Dunkirk comes to rescue the escaping soldiers, but is struck by a torpedo that quickly sends it sinking. The soldiers scramble for escape in total darkness as water fills the ship. Another memorable scene is Farrier's choice to sacrifice his freedom to save a few more lives. Veteran marine coordinator of major movies including the Pirates of the Caribbean franchise, Captain Phillips, and National Treasure, Neil Andrea was convinced that Nolan's Dunkirk is the biggest naval film shoot ever.
The movie received a lot of positive criticism. Some critics called Dunkirk Nolan's best film to date. While some stated that is one of the greatest war films ever made. It earned a 94% rating on Rotten Tomatoes. The Guardian ranked the film 13 on their list of The 50 top films of 2017. The film earned eight nominations at the 90th Academy Awards. The movie is also a huge commercial success grossing over $500 million worldwide.
Harry Styles In Comparison With Other Actors In The Film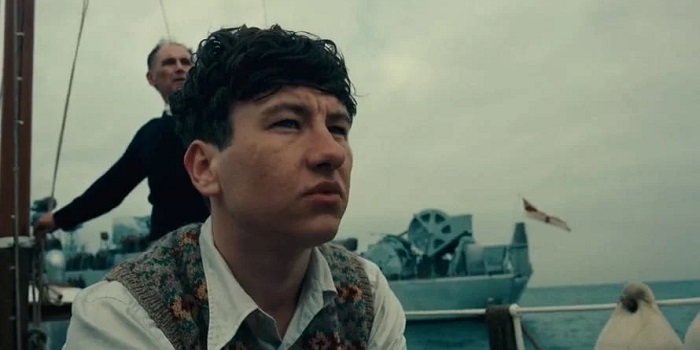 Despite the fact that this was Harry Styles' acting debut he definitely proved himself. Especially working alongside big names such as Tom Hardy, Oscar-winner Mark Rylance, and Cillian Murphy. Unlike Harry, Nolan chose Rylance for his work in the theatre and performance in Wolf Hall. Fionn Whitehead who was cast as the lead in March 2016 went through a secretive auditioning process lasting several months.
Cillian Murphy had to read about the psychological trauma the soldiers endured, to understand his character's PTSD. Nolan was certainly happy working with Harry. He stated that he was very talented, adding that he didn't know if Styles still wanted to pursue acting, but he was certainly a natural.