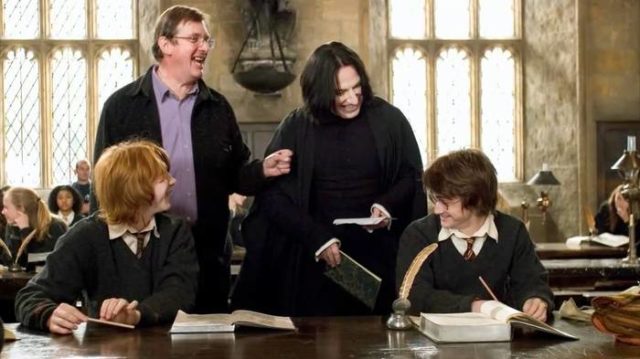 It's not too often that you simply get to look at behind the scenes pictures of a movie, and Harry Potter and the Goblet of Fire pics are some of the most coveted along with the other films in the franchise since the idea of seeing behind the movie magic is kind of similar to saying you want to know how everything is done. The movie magic that makes things happen is supposed to be kept as hush hush as possible, though every now and then it's nice to take a peek behind the curtain and see what the wizards are brewing.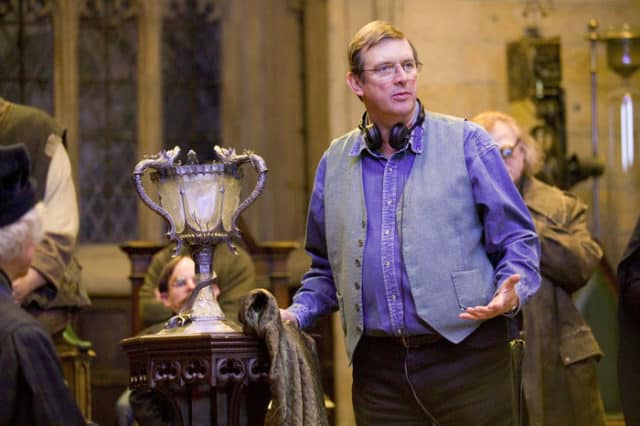 What do you mean the fire is all CGI? I wanted REAL blue fire for this thing! Someone get me a match and some jet fuel and I'll show you how it's done!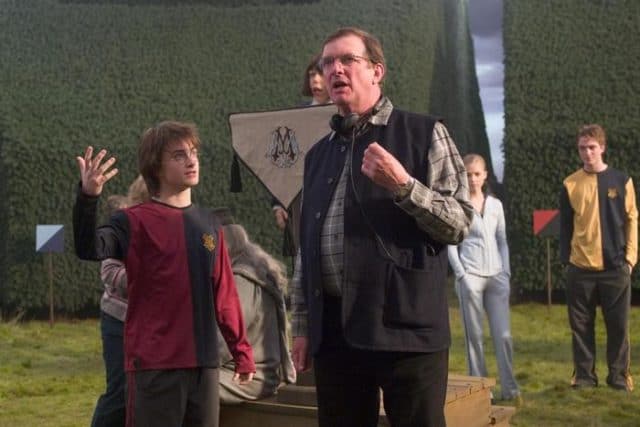 Do you get the feeling that the director spent a lot of time with Daniel Radcliffe and kind of let the other actors just hang out and watch? I'm sure he worked with them too, but guys like Robert Pattinson had already been around for a while so it's safe to assume that he kind of knew what he was doing. It might have been interesting to see a wizards standing around with their hands in their pockets in the film.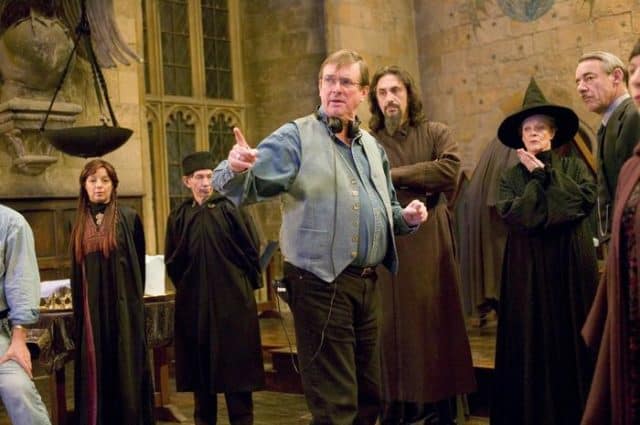 There were so many personalities in this film, a lot that had been well established in other venues and throughout other films, plays and TV shows, that it had to be a struggle at times to really get them to all act as a cohesive unit. Somehow it got done though.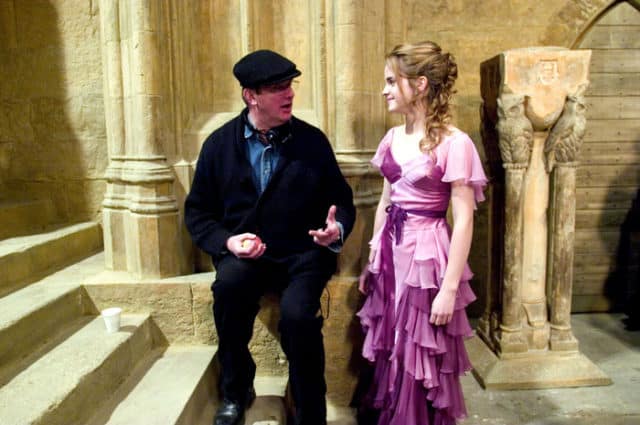 It might seem strange to have to take directions on what could possibly be your first prom, or your second depending on how old Emma Watson was in this movie. Just being told to act natural probably wouldn't be the best idea just because, well, acting like a regular human being doesn't seem to fly in the Potterverse.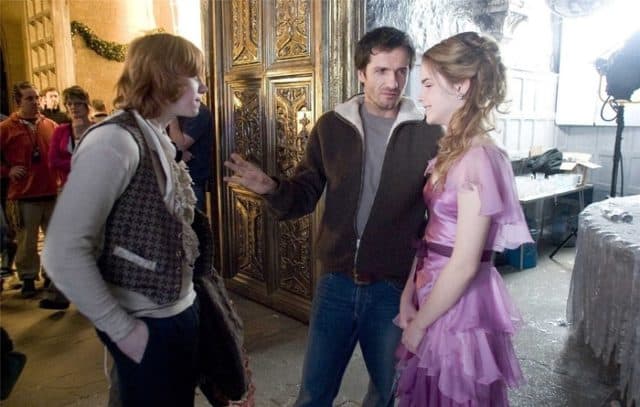 One thing you can credit Watson with was that she had no trouble giving Ron the business when they were both in character. She was all fire and passion when it came time for Hermione to give Ron a piece of her mind and to be honest most fans loved it.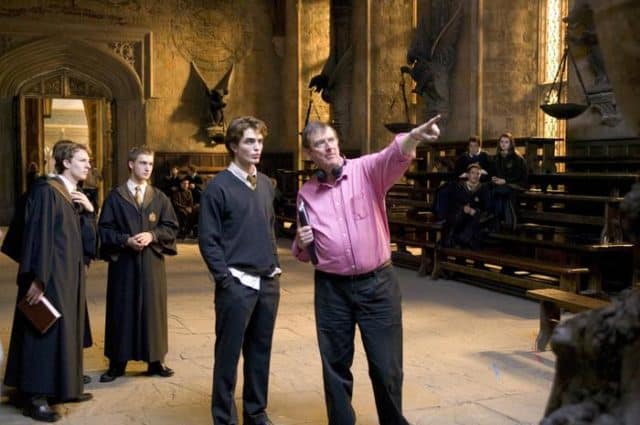 I kind of wonder just how long it took to get the actual scenes withe the goblet of fire right. It seems like they would have had to go through a few takes just to make certain that they were getting the proper feel of the scene.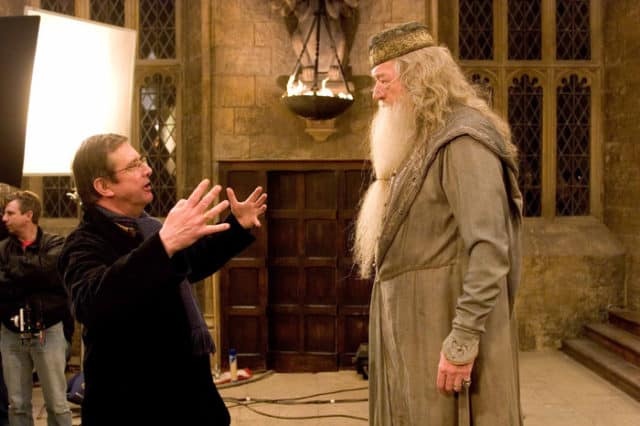 Dumbledore was actually a great deal louder than he was supposed to be, but it almost looks like the director is instructing him to project his voice so that it can be heard. In the book Dumbledore was always very quiet and reserved, even when he was slightly agitated.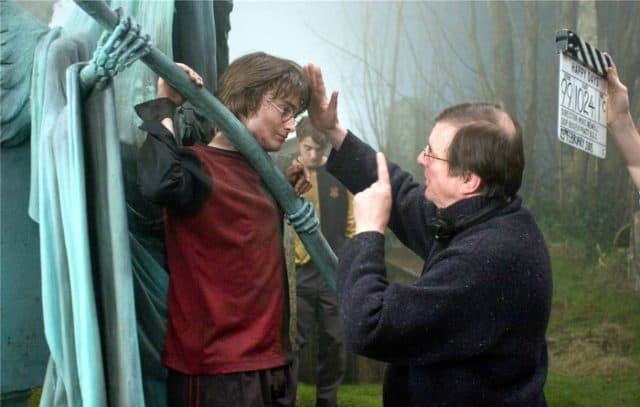 Some scenes seem like they were unbearable for their duration but then you've got to remember that most directors and crews work very hard to insure the safety of the cast. After all if a cast member gets hurt on the job then it becomes a huge liability for the film, and it means that someone was sleeping on the job so to speak.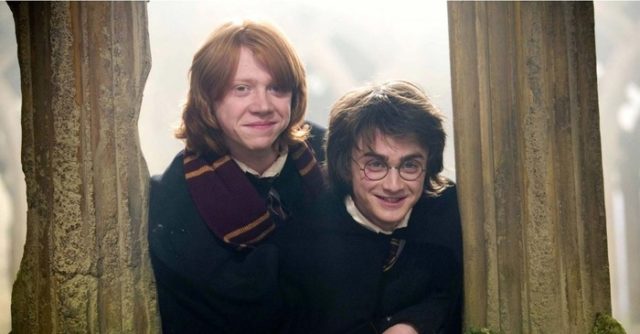 Just imagine being the person that saw in these two kids what it would take for them to become huge, world-renowned stars. That person can rightfully pat themselves on the back as of now and for the rest of their lives.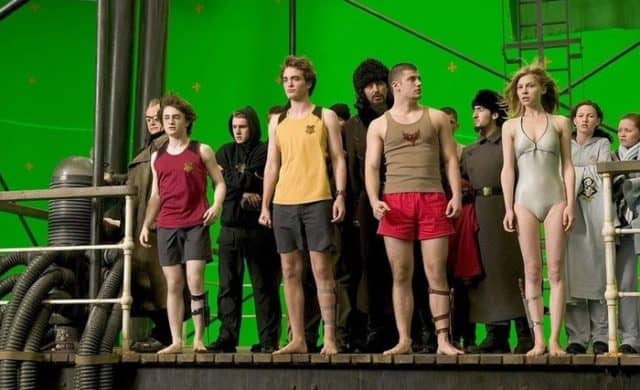 Some scenes look a lot more impressive when the CGI and final edits are all added in, but it's still interesting to see what it all looks like before it gets worked on.
I kind of wonder how odd this felt to have the gills attached to the sides of his neck. I also wonder how long they took to be applied.
Seeing behind the scenes is a treat sometimes since it gives you a better perspective of what it really takes to make a major motion picture.