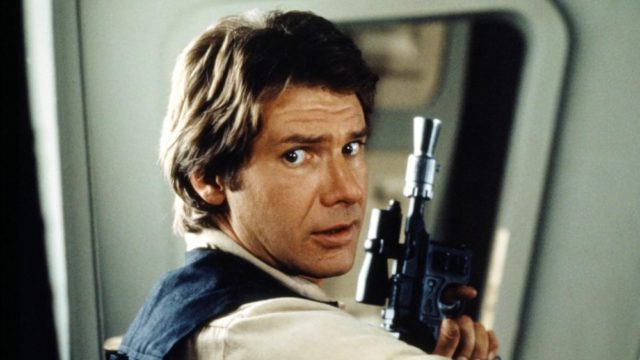 At this point in movie trivia it's almost common knowledge that Harrison Ford was a carpenter before becoming a famous actor. What some still don't know is the "where" of it. His connection to Hollywood comes from working on movie sets. As many know Ford's first break came in the George Lucas film American Graffiti. According to Ford, at the time that Star Wars was being developed, he was doing carpentry and one day he was hanging a door for Francis Ford Coppola. As Ford put it:
"I was actually installing a door for Francis Ford Coppola as a favor to his art director, who had built the door but couldn't find anyone to install it. And I said I'll do it, but I'm only gonna do it at night because I don't want people walking through there while I'm not trying to do the thing. And one morning, in walked, while I was finishing up the door, in walked George with Richard Dreyfuss. George walked in, and it was a surprise, and I thought it was an interview for a new science fiction film. Anyway, we just chatted and said hello."
Lucas actually though that Ford was posturing and trying to get Coppola's attention and didn't realize he was doing a real job. Up until recently that story had never been shared. The rest as they say, is history.
Via Geektyrant