With a total of seven seasons under its belt spanning seven years, Grace and Frankie finally came to a befitting end. The show itself was a buddy comedy that brought together the most unlikely pair. A retired cosmetics brand CEO and a hippie art teacher are paired up in companionship when it turns out that their husbands are lovers. Though they weren't particularly chummy before, they find themselves navigating their new reality as gal pals.
Seasons 1 through 7 pretty much featured the same faces, give or take. Besides headliners Jane Fonda and Lily Tomlin, the show saw a rich variety of stars over the years. However, here is the breakdown of the overall Grace and Frankie cast.
Jane Fonda As Grace Hanson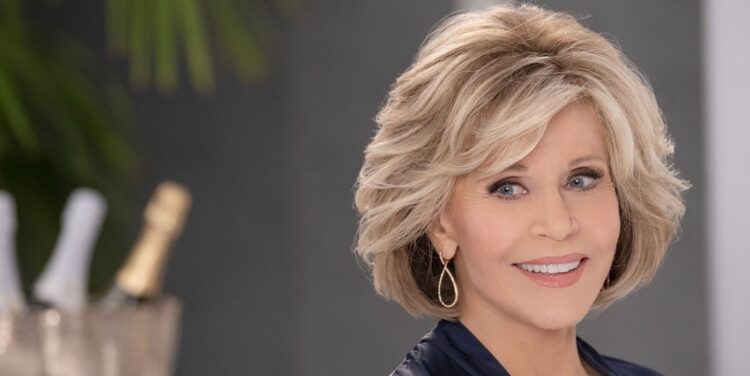 As mentioned earlier, Fonda is one of the headliners here, and she plays Grace Hanson, the retired owner of the Cosmetics brand Say Grace. She's witty, strong, and seldom without a drink in hand. She stumbles into an unlikely friendship with Frankie when her husband, Robert Hanson, turns out to be in love with Frankie's husband. Fonda herself is a titan of industry who is known for hits like Fun with Dick and Jane and flicks like Monster in Law. She has also bagged two Oscars and seven Golden Globes. More recently, the actress battled cancer and came out victorious and feels lucky to be hale and hearty at her age. In May 2023, she was out and about promoting her new movie Book Club: The Next Chapter.
Lily Tomlin As Frances "Frankie" Bergstein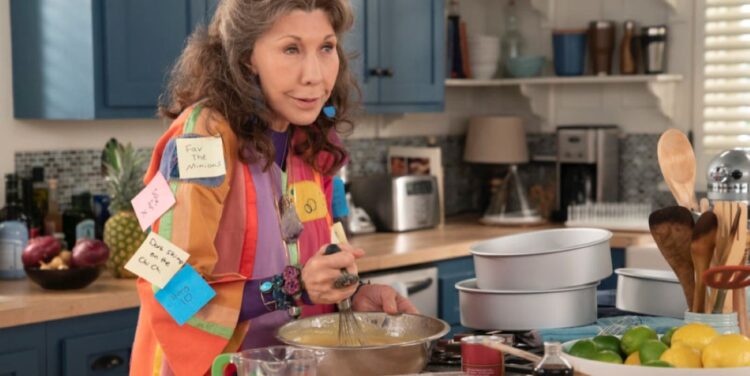 Upon first glance, it's clear that Frankie is the antithesis of Grace's structured lifestyle. However, circumstances — in this case, Robert eloping with her husband, Sol Bergstein — made them unlikely companions. She's as free a spirit as they come and believes strongly in self-expression and spiritual enlightenment. It's safe to say that Lily Tomlin embodied the part with an air of ease. This isn't the first time Tomlin and Fonda have been onscreen together as they appeared in the Dolly Parton movie 9 to 5. She's also well-known for her role as Linnea Reese in Nashville. In terms of awards, she has bagged four Primetime Emmys, two Tonys, and one Grammy. More recently, in 2023, she played Lou in the film 80 for Brady.
Sam Waterston as Sol Bergstein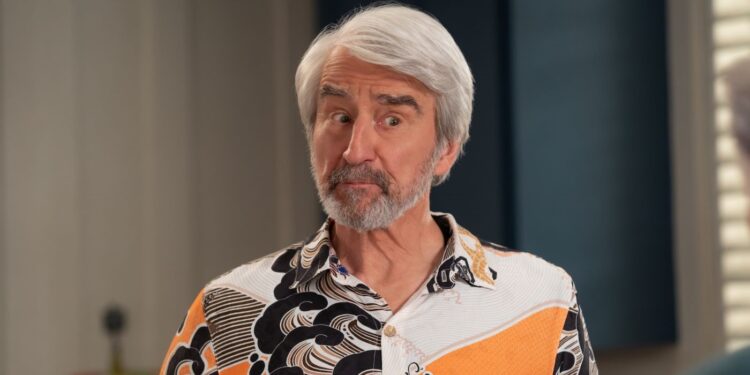 Another member of the cast of Grace and Frankie is Sam Waterston, who plays Frankie's ex-husband Sol. In general, Sol is a mild-mannered man as well as a divorced lawyer. He's business partners with Grace's ex-husband and ends up being a little bit more with him. The pair end up leaving their wives to start a life together. Waterston is best known for his role as Jack McCoy on Law & Order. His most recent onscreen appearance was in the Hulu limited series The Dropout as George Shultz.
Martin Sheen as Robert Hanson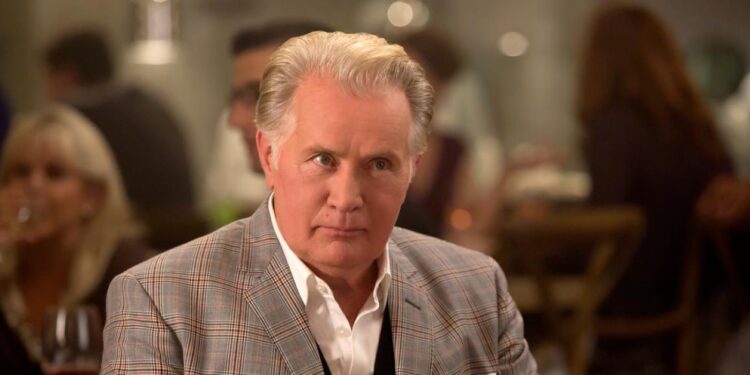 Divorce lawyer turned theater enthusiast Robert Hanson is Grace's ex-husband. So, it should already be evident that he left her to be with Sol. The actor himself, Martin Sheen, gained prominence for his appearance in Francis Ford Coppola's psychological war film Apocalypse Now. More recently, he was in Spider-Man: Across the Spider-Verse as Ben Parker.
Brooklyn Decker as Mallory Hanson
Mallory is one of Grace and Robert's daughters and is generally regarded as the gentle one. She has four children in total and once looked after them on a full-time basis. However, she later returned to work at her mother's former company when it was rebranded as Trust Us Organics. Decker used to be a regular on the show Friends with Better Lives. These days, she's focusing more on her career as a fashion designer and even teamed up with BURU to produce a sustainable clothing collection.
June Diane Raphael as Brianna Hanson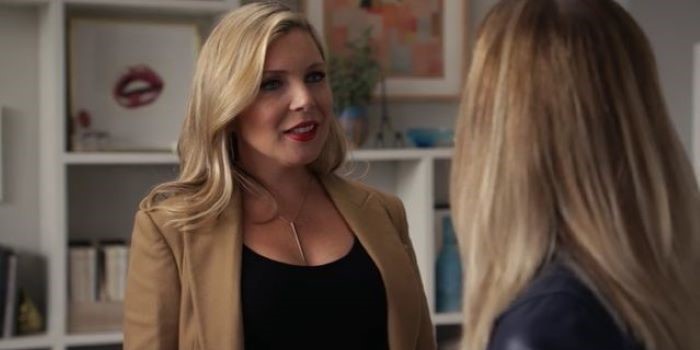 The more abrasive of Grace and Robert's daughters, Brianna took over the reins of her mother's company. In more ways than one, she's Grace's carbon copy and possesses her natural acumen for business. What is she up to these days? June Diane Raphael voices Devin in the Netflix animated series Big Mouth.
Ethan Embry as Coyote Bergstein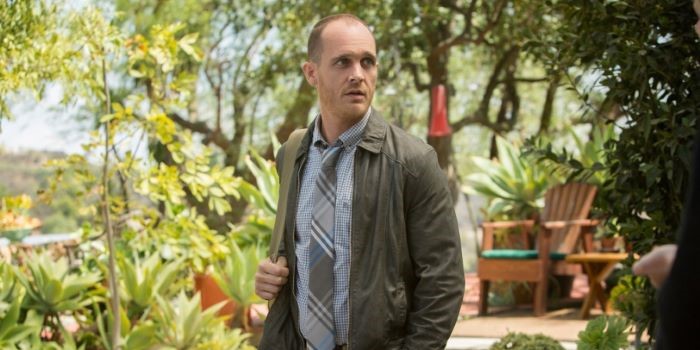 Coyote is one of Frankie and Sol's adopted children and is sort of a rebel in his own way. He once used to be a college professor, but that job went down the drain as a result of a drug addiction. More recently, Ethan Embry appeared in Gotham Nights as Authur Brown.
Baron Vaughn as Nwabudike "Bud" Bergstein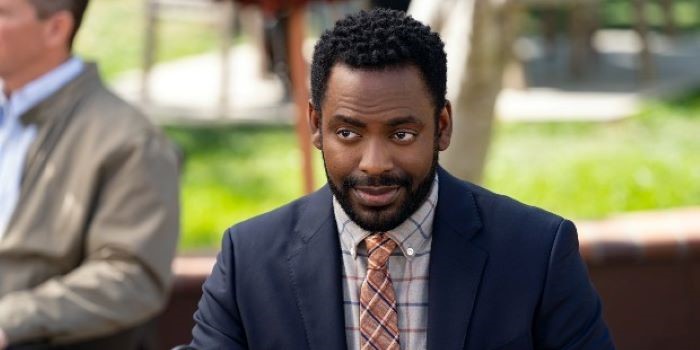 Another member of the cast of Grace and Frankie is Baron Vaughn, who plays Frankie and Sol's other adopted son. In the grander scheme of things, he's the brother who has his life together, and he works as a lawyer at his family's firm. He played the robot Tom Servo in the series Mystery Science Theater 3000, and more recently, he was in an episode of Accused.