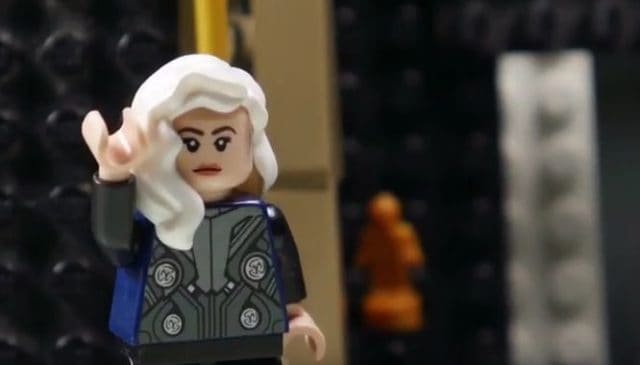 It will go down as one of the biggest fails in advertising history. The Kendall Jenner "protest" Pepsi Ad has already been immortalized in the pantheon of terrible ad campaigns. Now we can add LEGO to the list of outlets that is making fun of the ad. Technically it's not LEGO themselves but a creative studio who happens to have a talent with LEGO building and video creating.
The funny Lego version of the Kendall Jenner Pepsi commercial comes from Huxley Berg Studios, which develops stop-motion animation video clips with Lego characters. The clip appears to follow the original ad frame for frame. It also features the same song as the one in the original ad, "Lions" by Skip Marley, which apparently had an incredible week and shot up the Billboard Hot 100 from number 35 to number 11 likely thanks to the pulledPepsi ad.
As many of you already know the ad has been taken down. Pepsi profusely apologized and Kendall Jenner wants nothing to do with them anymore. She's also really scared she's going to lose modeling gigs after doing that commercial. Relax Kendall. You just did the ad. You're still gorgeous and you're not losing any work. Sheesh.
Check out the funny LEGO spot below: