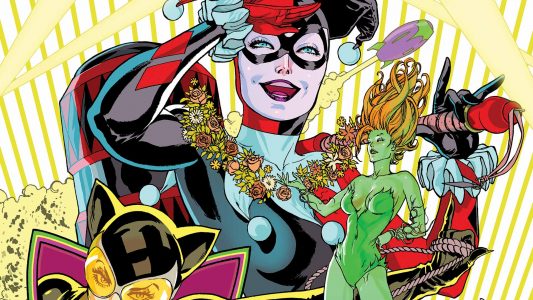 One of the biggest stories in cinema right now is what's going on with DC: specifically, what's going on with their upcoming movie Gotham City Sirens. Based on the highly-praised comic book series of the same name, the movie will presumably follow Harley Quinn, Poison Ivy and Catwoman in a villainous team-up following the aftermath of Quinn's jailbreak in Suicide Squad. And, if they stay true to the source material, we could get a salacious on-screen romance between Harley and Poison Ivy.
That's where the good news ends, however. Warner Bros' recent track record with DC properties has been less than ideal. Man of Steel is one of the most contentious blockbusters of the last decade, with comic fans up in arms over its treatment the genre's most iconic superhero and its uncharacteristically bleak tone for a movie whose protagonist is supposed to represent hope. Batman v Superman: Dawn of Justice stands as one of the worst-reviewed and least-beloved blockbusters of 2016, with Suicide Squad trailing not that far behind it. They even managed to screw up Batman: The Killing Joke: a movie based on one of the best remembered comics of the 90's that reunited the celebrated Animated Series' exceptional voice cast.
At this point, I can't even muster the basest enthusiasm for Justice League: the flailing cinematic universe's answer to Marvel's The Avengers. In fact, the only DC movie that looks like it's going to be any good at all is Wonder Woman. The movie is set decades prior to the events of Dawn of Justice, appears to be tonally in-sync with its source material and actually appears to have been shot in color.
And it's directed by a woman.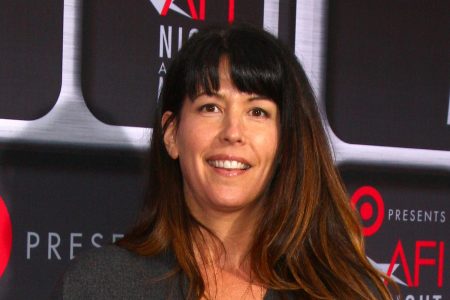 I'm not saying that Wonder Woman's success rises and falls on the sex of Patty Jenkins, but it does bring up an interesting point. As a movie focusing on the exploits of a strong, fiercely independent woman, it only makes sense that a woman's unique perspective would offer insight to the material that would simply escape a man's notice.
A woman understands the female psyche. A woman understands female relationships. A woman — especially a woman in a male-dominated industry — understands the social barriers that women face in their day-to-day lives. It only makes sense for a woman to direct Wonder Woman, same as it does for a black man to direct Black Panther.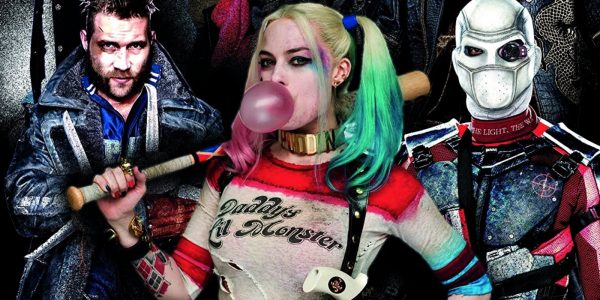 But a woman is not set to direct Gotham City Sirens: a movie likely to focus on the interpersonal — not to mention romantic — dynamics of three women. David Ayer, the writer-director responsible for Suicide Squad, is set to return to helm the project.
While his gender shouldn't automatically disqualify him from the project — just as Patty Jenkins' shouldn't automatically qualify her to head-up Wonder Woman — it doesn't inspire much hope in him faithfully transferring the nuances of female friendship and romance to the big screen. His last outing with Harley Quinn romanticized a skeezy, abusive relationship between her and the man who tortured her into insanity. Although he is an extremely talented filmmaker, his range beyond the hyper-masculine spheres that inform End of Watch and Fury appears to be extremely limited.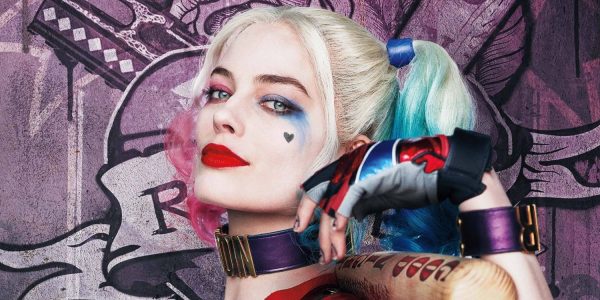 The truth is, I don't trust Mr. Ayer to present Harley and The Joker's dynamic as the dysfunctional relationship it really is. I don't trust him to make Harley the intelligent, nuanced and capable — if somewhat deranged — woman that she is in the comics. I don't trust him to make a relationship between her and Poison Ivy into anything more than mere fan service.
I expect him to continue to do exactly what he has been doing: strip her down into the kind of sanitized, marketable window-dressing that sells action figures and Halloween costumes. While I might have had more positive things to say about DC's live-action Quinn in the past, after months of mulling over the end product, I can't think of any way that Margot Robbie's Harley Quinn is superior to Megan Fox's Mikaela Banes from Transformers. Despite any surface-level protestations to the contrary, they both exist to serve the male gaze: not as interesting women who are every bit as capable as the men that they are surrounded by, but as eye-candy.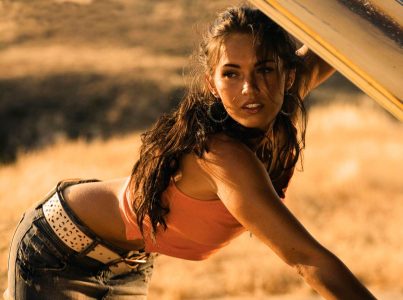 Gotham City Sirens stands to be one of the better movies to come out of the increasingly disappointing DC Cinematic Universe, but not if it continues along the path set out by Suicide Squad. DC seems to understand which of their properties are popular, but not why, and has proven hopelessly inept at choosing the right talent behind the camera to produce faithful adaptations of them. Maybe if they choose directors who innately understands these characters— perhaps by walking a lifetime in their shoes — then they can make the kind of drastic course correction this franchise desperately needs.