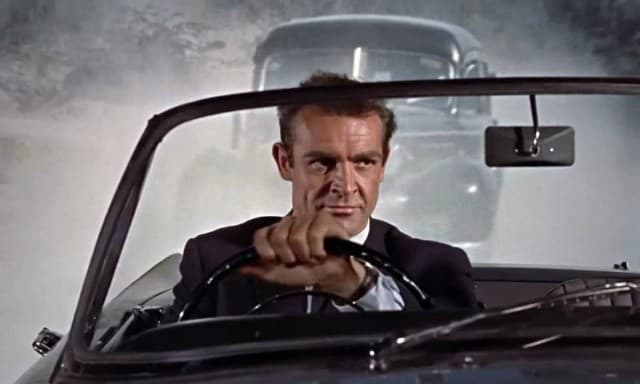 If you recently read our post on awesome vintage Jame Bond Movie posters, you may recall me saying that I regretted not having watched enough Bond Movies. Well, I'm still waiting for the next TNT Bond Marathon but in the meantime I did manage to do a little research around the internet. And since chase scenes have always been a delight for me I figured that Bond movies most certainly live atop the ladder in that department. While car scenes are rampant, boat scenes, running scenes, and others are great examples of chase scenes as well.
Here are 10 awesome James Bond Chase Scenes.
Casino Royale: Madagascar Chase Scene
Tomorrow Never Dies: Car Chase Scene
Die Another Day: Car Chase Scene
Tank Chase From Goldeneye
https://www.youtube.com/watch?v=yy-MKdRwhHs
Moonraker: Boat Chase Scene in Venice
The World is Not Enough: Boat Chase
For Your Eyes Only: Motorcycle Ski Chase
Diamonds are Forever Mustang Mach 1 Car Chase
The Living Daylights: Ice Chase
Goldfinger Car Chase Scene
Tell us what's wrong with this post? How could we improve it? :)
Let us improve this post!