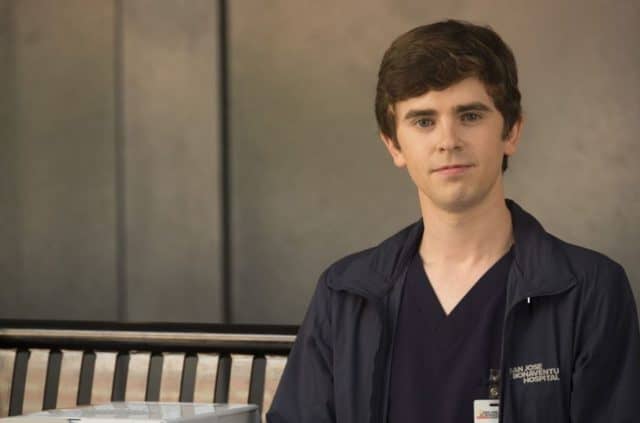 After the initial 'he's trying to re-do House oh the betrayal' emotions settled down, it wasn't too difficult to see why this show got picked up. The content is important, especially in this day and age. We are focusing more on mental health awareness and making things accessible for the disabled. "Autism spectrum disorder refers to a range of conditions characterized by challenges with social skills, repetitive behaviors, speech and nonverbal communication, as well as by unique strengths and differences." – autismspeaks.org.
Autism affects 1 in 68 children in the United States. Many of these people grow up to live fully functioning independent lives. That's the case here with Dr. Murphy. He has autism but he's a savant when it comes to medicine and surgery. The way that David Shore has crafted this show, you see his brain at work while he's digressing and figuring things out.
At the same time, you get a visual of his trouble with social skills. This week's episode clarified that he doesn't like questions. He won't answer them. He will talk to someone but not when there's a question asked. This seems strange to people but if you want to get to know someone and interact with them, it does take adjusting. It takes work. This show is showing us that we can co-exist and be decent human beings with people who are different.
The Good Doctor is giving autism the center stage. People who have autism will get to see someone like them on television. That's powerful. Inclusivity, especially in Hollywood, is important at a time when everything in the world is telling us to be divisive and to push away people who are not like us. Diversity is beautiful and it doesn't stop at skin color. There are so many things that can be used as tools for divisiveness. People with autism can go to school, get jobs, have families. At the core they aren't as different as they seem. If you strip everything the superficial aspects that divide us we're all the same.
So kudos to David Shore and ABC for bringing a light to this disorder.
Save
Tell us what's wrong with this post? How could we improve it? :)
Let us improve this post!