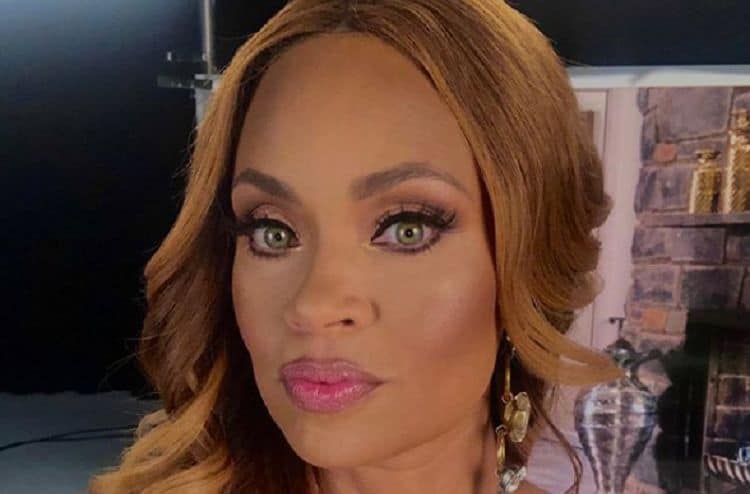 Gizelle Bryant is an African-American TV reality star, former models mother, entrepreneur and philanthropist. She was born on September 9, 1970 and grew up in the political world of Washington D.C., in a powerful political family who taught her to be involved with government issues. Bryant was used to being in the spotlight with her prominent family, but her personal life became even brighter in the spotlight after she took the role as one of the housewives on, The Real Housewives of Potomic, and her personal life began to crumble around her. If you ever watched the show, you may recognize this beautiful lady, but keep reading to learn 10 things you didn't know about Gizelle Bryant.
1. TV realty star
Bryant is stunning and full of class. She definitely makes for a great character on a TV realty series, which for her, happens to The Real Housewives of Potomac. Due to her own personal experience in a relationship and divorce, she often counseled other women, giving them advice for their own situations.
2. Was married to a pastor
Bryant was married to megachurch pastor, Jamal Bryant who pastored the Empowerment Temple AME Church in Baltimore, Maryland. She was the "First Lady" of the church and dedicated herself to the work, alongside her husband. She was married to Jamal for about 7 to 8 years before the marriage ended due to her husband's infidelity. She tried to make it work, but when she realized this was not going to end up as a one-time-mistake, but rather, a lifestyle, she called it quits. Pastor Bryant is known for all his work he has done with the movement, Black Lives Matter.
3. Is a philanthropist and works in government
Bryant's family have always inspired her to work in the government and be a good philanthropist. One job she took on, was working with the Birmingham, Alabama City Council, helping to accumulate funds for charitable causes. Bryant's father, Curtis Graves, has an active role in politics, he is a Texas representative in the house and encourages Bryant to stay involved. Bryant is currently working on helping to revitalize the city of Birmingham as part of her philanthropy work, and always look for ways to help the community.
4. Sold her baked goods in famous restaurant
Bryant's ideas and adventures keep going. She wanted to start her own line of baked goods, and of course, she did. She not only baked delicious deserts and more, but she was able to sell them in a restaurant of a contestant of one of the most popular cooking shows, Top Chef, who happened to be, Timothy Dean. Bryant is very creative and ambitious, and it seems like everything she does, turns to gold.
5. Lives in a million dollar home with daughters
Since moving on from her marriage, Bryant took her daughters and moved back to the Potomac area, a city called Bethesda. Her and her daughters live in a $1.6 million dollar home where her life's details and busy schedules are played out for the world to see. She says that the two, her and her ex-husband, do a great job of co-parenting their daughters, and the two have actually remained friends, despite the nature of their divorce.
https://www.instagram.com/p/BlQ_XsTlFWA/?hl=en&taken-by=gizellebryant
6. Before she married she planned events
Bryant is one of three siblings in her family. When she as young, she attended and graduated from the prestigious Hampton University, which is a privately owned, and historical black university, which is set in Hampton Virginia. She earned her marketing degree at the college then went on to joining NAACP, planning events for them. She is organized, talented and made the perfect event planner. It wasn't long before she met her husband, Pastor Jamal Bryant, and they married.
7. Started her own make-up line
Bryant launched her own line of makeup in 2016. The brand is EveryHue Beauty, and its primary focus is creating a line of products for women of color. Bryant claims that the most notable product in her line is a tinted moisturizer that is designed to meet the needs of all women, no matter what their race. She is in the process of negotiations, trying to get her products into all the market retail stores.
8. Working on a book
Of course, what celebrity's life wouldn't be complete without it told in a book? Not Gizelle Bryant's anyways. She says that she has a book in the works that will focus on her life in the church, as a pastor's wife. She promises it to be the next page-turner as she tells all the dirty deeds about the faith-based world. She says she knows, because she lived it and was up-close and personal and says it will make you, "drop your Bible." We look forward to it, Gizelle.
https://www.instagram.com/p/BlGJRVml7nI/?hl=en&taken-by=gizellebryant
9. Has three daughters close in age
While married to Pastor Bryant, the two had three daughters together, Grace, Angel, and Adore. At the time that her marriage was falling apart, she says the girls were very young, all under the age of three, which made it very difficult for her. However, after sticking around for a year, she decided she didn't want this to be the type of relationship her girls grew up watching and a part of. She left her husband in Baltimore and returned to Potomac.
10. Net Worth
It is said that Bryant has a net worth of about $4 million dollars, which isn't too shabby. It's accumulated from a number of things, including her divorce, her role on RHOP, her business, and other sponsors. This is one smart lady and there is not doubt that her net worth will continue to grow. She has said that she will be using her money to raise her girls up right and give them a good lifestyle.06