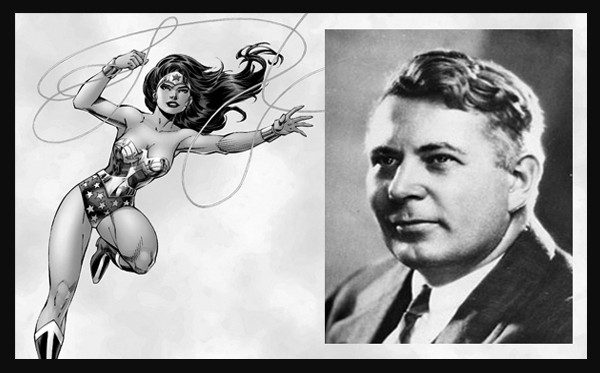 When 'Wonder Woman' returned to the screens earlier in 2017, everyone fell in love with this iconic superhero all over again. Now, there is the chance to find out more about the creation of this fictional character in the movie 'Professor Marston and the Wonder Women'. Released on October 13, 2017, this movie is something a little different than you might expect as it is not just about the creation of 'Wonder Woman'; it is also about the life of her creator. This movie covers many different aspects of Marston's life, from his academic success to his alternative lifestyle that included a polyamorous relationship with his wife and his lover. Although the character he created is very well-known, not many people know much about her creator. Here are five things you did not know about Professor William Marston.
1. He Invented an Early Prototype of the Lie Detector
In addition to his work as a psychologist, William Marston was also an inventor. It was he who invented the systolic blood pressure test and this became a component of the earliest polygraphs. Although she is not credited in his work, it was actually his wife, Elizabeth, who suggested the link between blood pressure and emotion. The component invented by Marston was used in the first modern polygraph that was designed by John August Larson.
2. He Had Two Women in His Life
William Marston had two women in his life, both of whom he claimed inspired different aspects of the Wonder Woman character. Elizabeth Holloway Marston was his wife and she worked as an attorney and as a psychologist. She had a stillborn baby, Fredericka, followed by a son, Pete, and a daughter Olive Ann. Their daughter was named after the second woman in William Marston's life, Olive Byrne. She was the couples domestic partner and had met them when she was a student of William Marston. Not only was Olive their lover, she stayed at home to look after the children while William and Elizabeth worked to support the family'
3. He Developed the DISC Theory
One of the main areas of psychology for which Marston is well-known is for developing the DISC theory. This is the concept of people responding either passively or actively depending on their perception of their environment. DISC is an acronym that stands for dominance, inducement, submission, and compliance.
4. He Wrote Ten Books
As an academic, Marston wrote numerous journals and ten books. The theme of most of his books were psychology-related topics. While many of them were academic, others were in the form of self-help books, such as the 1936 book 'You Can Be Popular' and the 1941 book 'March On! Facing Life with Courage'.
5. He is in the Comic Book Hall of Fame
In 2006, Professor William Moulton Marston was inducted into the Comic Book Hall of Fame. Along with Floyd Gottfredson, he was the Judge's Choice for inclusion in the Will Eisner Award Hall of Fame. The Will Eisner Comic Industry Awards are given to those who have contributed a creative achievement to American comic books.
Save
Tell us what's wrong with this post? How could we improve it? :)
Let us improve this post!