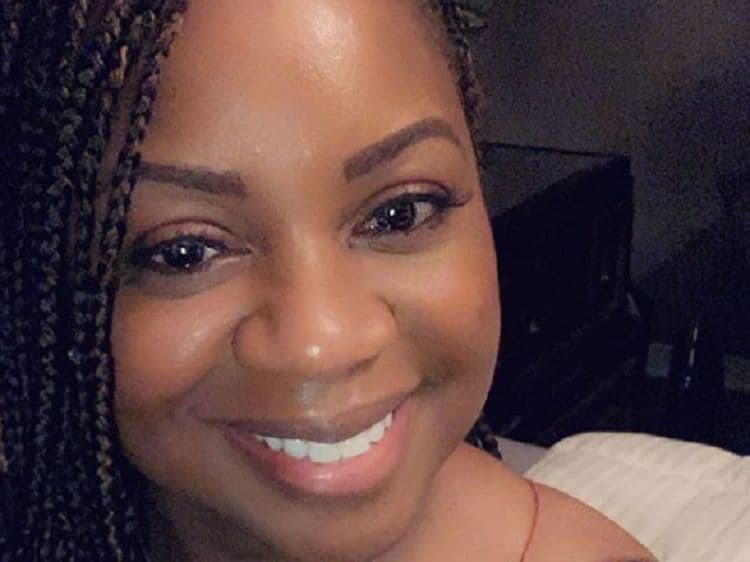 You know Gina Neely from her wildly successful stint on the "Food Network," alongside her former husband, Pat Neely. The couple were a southern dream working, laughing, and taping in their Memphis kitchen, which is why it was such a shocking turn of events when they chose to file for divorce after 20 years of marriage, a successful television show, and a restaurant with a huge fanbase. Fans were shocked, but we still love both of them as much as we did when they were married and having the best time of their lives. She's living her best life right now, and she's not ashamed to share that with her fans, and we thought we might catch up with her and all she's been up to lately, along with the many things we did not know about her.
1. Her Ex Secretly Married Again
We don't know what happened with these two, but we know that he got married again a few years later. In fact, he was engaged a year after his split from his wife after meeting a woman on a cruise. They got engaged on Christmas Eve, they got married shortly after, and he had his fifth child not long after that. However, this time around, he decided to keep things to himself, and we have no idea if his ex knew about this.
2. She Got Healthy Quick
Following her very public divorce, Gina Neely took it upon herself to let out her 'inner glow' as she called it. She was always gorgeous, but she decided to do herself a huge favor and put her health first, which was a big change for her. She's since lost more than 50 pounds, and she's looking better than ever. More importantly, however, she's feeling better than ever, and that's a positive change.
3. She's Got A New Gig
When her marriage ended, her television career did not. She began hosting a new food show with the Dr. Oz show in early 2019, and she's having a good time with it. She's starring alongside stars such as Vanessa Williams, Gail Simmons, and Daphne Oz, and she's loving every second of what she's been up to since the show began.
4. Old Photos Make her Sad
Not old photos of her old life, but of her old body. She once said that she looks at old photos of herself and she feels a sense of overwhelming sadness. She felt that she was going through such a rough time, and she can see that in her body and her face looking back, and she's realized she can overcome anything as a result.
5. She and Her Ex Were High School Sweethearts
One thing that their fans knew a lot about during the filming of their hit show is that they were high school sweethearts. What people did not know so much of is that they broke up, and then they reconnected years later — when they were both married. It didn't take them long to realize that their first marriages were not the ones that they were meant to be in, they both divorced, and then they married one another.
6. Rumors Swirl About the Divorce
There are many people who feel that one of them must have cheated to end a marriage of more than two decades. The fact that they were both married to other people when they decided to be together in their past life was only a telling sign to many that some leopards do not change their spots. However, both are adamant that this was never the case.
7. They Were Separated Two Years
For two entire years while they filmed their hit show, they were not together. They were living apart, they were separate, and they were faking their love and happiness for the camera. They knew that the show would come to an end the moment they got divorced, so they put that on the back of the table and they moved on with their lives and kept things going for the press. It was a tough time for both being that they wanted out.
8. They Divorced for Different Reasons
Pat Neely wanted to spend more time with his wife at that point in their marriage. Gina Neely wanted to spend less time together. She felt that they were together all the time in their personal lives, at home, and at work, and she was looking for a good reason to spend some more time with herself. She wanted space to breathe, to be herself, and to have her own life outside of their joint business and everything else, and it didn't work for her husband or herself. They ended things, and she thinks it was the best decision.
9. Her Kids Hated Their Show
This is a couple who had kids, and they did not like their parents being on television. They did not like the attention that their parent's show brought to their family. They were in a place where they felt that they couldn't go anywhere, or do anything, or be anyone without the press there to hound them or people there to recognize them, and they hated always being "on" when they were anywhere but home. It's a tough life.
10. She Doesn't Speak to Her Ex
She and her husband have kids who are older, so there is little need for them to co-parent or anything of the like. She doesn't speak to him, he doesn't speak to her, and there is nothing left for them after they moment she finally gathered the courage to walk out of the marriage she felt was nothing more than a business partnership and no attraction in any other capacity. She has nothing negative to say about him other than that things did not work out as they wanted different things, but they she's also not interested in spending any time with him or thinking about him anymore. Their girls have relationships with both of them, though.
Tell us what's wrong with this post? How could we improve it? :)
Let us improve this post!