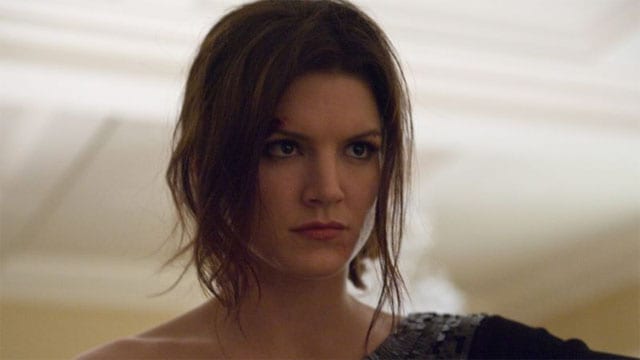 It's hard not to lean to one side on this issue since Gina Carano's release from Lucasfilm has a lot of people up in arms about the matter as they agree or disagree with the action since as one might guess it has to do with her opinions and what she's posted on social media. Gina, as many already know, has been one of the stars of The Mandalorian and has shown up as Cara Dune for the past two seasons, an ally of Din Djarin and a former Republic Commando that helped Din immensely in both finale episodes. Her termination came from messages that she'd written on Twitter and it does sound as though Lucasfilm had been looking for a reason to let her go since she'd done this more than once. Her tweets have been thought by many to be fairly harmless and while a little melodramatic, not worthy of her termination from Lucasfilm. However, as many are already arguing over, Disney has opted to let her go and has been adamant that she will not be coming back since her views are not those that they want to be associated with. It has to be noted however that her costar and the star of the show, Pedro Pascal, aka Din Djarin, has posted what some might call controversial tweets as well, and it would appear that no actions have been taken against him.
The idea of freedom of speech has been tossed around quite a bit since this news was pushed into the spotlight and many have taken to social media to discern just what is meant by freedom of speech and what limitations it has. There are many stating that while we do have freedom of speech we do not have freedom from the consequences of that speech. Those that would remind people of this are in fact correct since we do, as American citizens, have the right to say anything we like, but unfortunately quite often our employers have the right to terminate our employment if they feel that someone is in any way harming their business or making things difficult in terms of setting a bad example or pushing ideas that are not concurrent with those espoused by the company they work for. In other words, Disney doesn't agree with Gina's opinions and therefore has exercised the right to terminate her employment. Even her agency has dumped her at this point it sounds like, which means that Gina is currently looking for representation and likely looking for anyone that will hire her on. But it's been made clear that she will not be returning to Lucasfilm anytime soon. If she does, one can only assume that a deal was struck that would keep her under strict supervision at all times.
People are now wondering what this will mean not just for The Mandalorian season 3, but also for Rangers of the New Republic, a new Star Wars show that Carano was meant to be a part of, but is now hanging in the balance. There's been a rumor of Lucy Lawless making her way over to Lucasfilm, but nothing is set in stone at the moment, and to be fair, it does feel as though Lucasfilm has hobbled itself in a big way. There are some folks already ripping into the matter by stating that Carano wasn't that great in the show and that her acting isn't good enough to warrant giving her another shot. But those same people are often those that either don't care for the show in the first place or are willing to jump on the bandwagon when anyone is called out for their behavior. In any case, Gina is reportedly done with Lucasfilm and won't be welcomed back, so there is a role that either needs to be written out or recast at this time. It would be great if Rangers of the New Republic was still pushed forward with another actress, but for those that actually liked seeing Carano in the role, it's going to be tough to get used to someone else. It won't be impossible, but it will likely meet with some resistance. It has to be said again though that there have been those that have allowed their feelings to be known on social media within the Star Wars franchise and haven't had anything happen to them, while Gina is one of the only ones whose comments, which when read in full context are not divisive or even harmful, have been used against her.
Some can say it's personal, some might say that it's political, but the fact is that it's done and while there's still plenty to be said about it, there's not much that can be done at this point. It's a bummer, but perhaps things will change down the road, as they usually do.