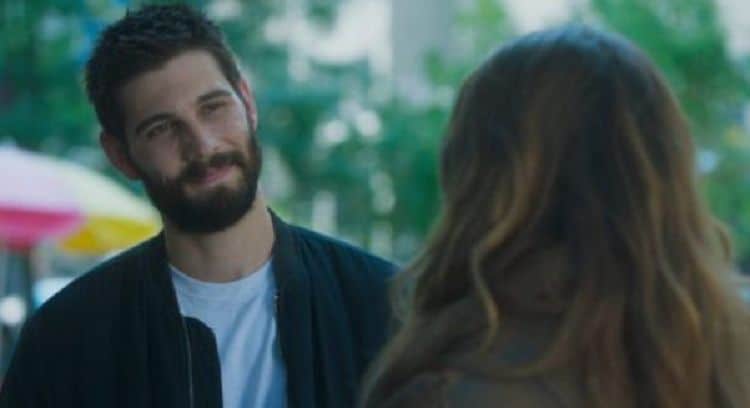 Casey Deidrick's good looks and immense talent have brought him a long way. Since making his TV debut over a decade ago, Casey has gone from guest roles, to recurring roles, to becoming a main cast member on The CW's In The Dark. Now entering its second season, the show has proven to be the perfect place for Casey to spread his wings. Fans are excited to see how things unfold for his character, Max, this season and they're equally excited to know about what else he's working on. Keep reading for 10 things you didn't know about Casey Deidrick.
1. He Almost Joined The Marines
Casey has loved acting since he was a kid, but it still wasn't always something he planned on doing as a career. In fact, after high school he attended college briefly before dropping out. His plan was to join the Marine Corps, but before he could enlist his mother talked him out of it. She asked him to consider acting and offered to pay for his acting classes.
2. He Has BiPolar Disorder
When Casey was in his early 20s, he was diagnosed with bi-polar disorder. He told Terroir Mag, "Being in a career where you're constantly disappointed and having a mental illness is not a great combination, as you can imagine. I feel like I'm going to war with my mind everyday, it's a constant battle. But in acting I find peace, I find belonging, and I find comfort in knowing I get to create and share a little piece of my soul in each character."
3. He Moved To L.A. At 19
Moving to Los Angeles to pursue a career in acting is a big risk. There's no doubt that L.A. is the place to be, being success there isn't easy. When he was just 19-years-old, Casey decided it was a chance he was ready and willing to take.
4. He Would Love To Play Master Chief
Every actor has a dream role. As an avid gamer, Casey's ideal role would be one where he would combine his love of acting with his love for video games. He says that he would love to play Master Chief from the Halo video game franchise.
5. He's Involved In Charity Work
Over the last few years, Casey has gotten involved with several charitable organizations. While interviewing with The Hedonist Magazine, he said, "I've been working with The Lost Angels Children's Project. I've been trying to find time to work with 4Ocean which is an incredible organization that's helping save our planet and rid the oceans of our global plastic issue. And there's The Thirst Project which is building water wells so that villages in Africa have access to fresh and clean water."
6. He Loves CrossFit
Staying active is good for Casey's physical and mental health. CrossFit is his training style of choice but he's also been studying Jiu Jitsu and Muay Thai. When he isn't working out, he also likes to skateboard as another way to stay active.
7. He's His Own Biggest Obstacle
Everybody deals with obstacles when they're trying to be successful. For most people, though, those obstacles tend to come from outside factors. In Casey Deidrick's case, he says that he's always been his own biggest obstacle.
8. He Hasn't Had A 'Real' Job In Over 10 Years
We've all heard stories about starving artists who spend years waiting tables and working in coffee shops until they finally get their big break. Luckily, his path has been a lot smoother than most. He hasn't worked a 'real' job since he got the role on Days of Our Lives in 2009.
9. He Likes To Read
After a busy day, sometimes it's nice to unwind with a good book. This is especially true if you have a demanding career. Casey loves to read in his free time. His favorite genres are self help and fantasy. He also enjoys reading graphic novels.
10. He Almost Quit Acting
Even though he's had a lot of success over the years, Casey has also had to deal with a lot of rejection. After hearing countless no's, he contemplated walking away from acting all together. He told Talk Nerdy With Us, " I can't tell you how many times I've wanted to quit and give up. I almost walked away from acting before In the Dark hit, so in a way Max saved my life."