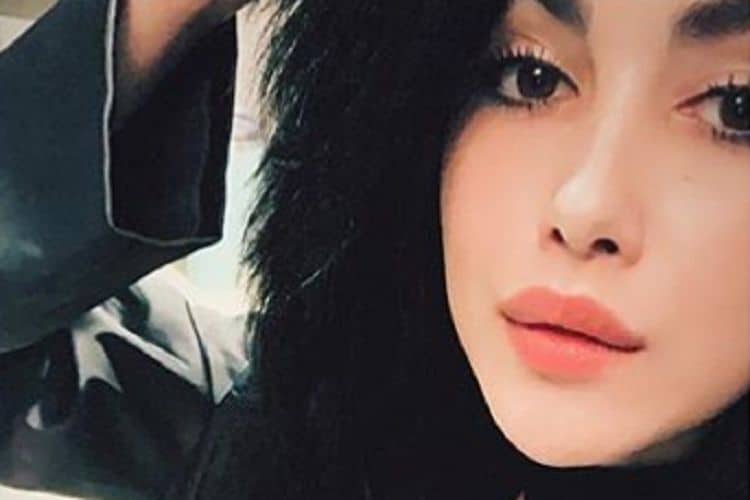 If you are a fan of AMC's walking dead, then good news to you as it was earlier announced there was a new spinoff series coming. The second spinoff is set to feature a new set of stars, and according to Winter is Coming, one of the main protagonists is Alexa Mansour. If you do not know Alexa Mansour, then have a sneak peek of 2018 horror movie Unfriended: Dark Web where she takes on the role of Erica. Her performance is fantastic, and she is an excellent addition to the Walking Dead franchise. As she is a relatively new name in the filming sector, below are ten things to know about Alexa.
1. Her Heritage
Alexa Mansour is an American actress of mixed heritage, and she was born on my 20th 1996, making her 23 years of age presently. She prides herself of being Mexican Egyptian. Her father Zaki Mansur is of Egyptian descent while her mother Luzelba Mansour is Mexican. Her mixed heritage lends her exotic looks that are an excellent quality when she is modelling or playing standout roles in films. She has a younger sister, Athena Mansour
2. Acting Runs In The Family
Growing up, Alexa had someone in the family to look up to with aspirations to be an actress. That person was none other than Luzelba Mansur, her mother. Luzelba has featured in several films and plays a lead role in Estrella TV's reality show, Rica, Famosa, Latina. The show is a spinoff of popular reality show series rich and famous. Alexa has made some appearances on the show. Other shows that her mother has featured include Noches con Platanito and Glitterbomb. She is the perfect idol for Alexa as she can get a lesson or two from her as she develops her career.
3. Her Modeling Stint
Alexa also identifies as a model with her looks playing a perfect role in making her a suitable fit in the modelling industry. She started modeling when she was only five years old with Ford models according to Trend Celeb Now. She uses her social media platforms, notably Instagram, to showcase some of her amazing photos. She is 5 feet 7 inches tall, having a lean body make and dark brown hair. All of these contribute to her amazing looks that can make a comeback to the runway display her beauty.
4. She Is Multilingual
Growing up, Alexa Mansour got exposure to different backgrounds owing to her diverse ethnic courtesy of her parents. Such a diverse background laid the foundation of her grasp of several languages. She is fluent in Spanish, French and English. Being knowledgeable in that decent number of languages is beneficial to her acting career as she can assume several roles. She is good playing Latina characters courtesy of her looks and mastery of Spanish. The future looks good for her, and we expect to see her in several diverse movies and shows.
5. Her Dating Life
Alexa Mansour is quite private about her dating life, and not much is available on who she is currently seeing. However, there is information that she was once linked to a guy, Christian Anthony who according to Famous Birthdays, is a member of the Chase Atlantic boys' band. Reports have it that they later broke up. At the moment, her dating life is on the down-low and not even her social media posts can give a sneak peek on her link.
6. Her Break Through
For most who closely follow the forays of Alexa, they can point her breakthrough to the entertainment scene when she featured in a Tatia Pilerva directed video. It was way back in 2014, with the title Undress Me, which was a promo video for an upcoming series. The video was the second which the director oversaw and generated a whopping 40 million views on YouTube. That was a significant milestone in her career and introduced her to the filming industry.
7. Singing Career
Aside from acting and modeling, Alexa is also a good singer. She rarely showcases this talent, but if you see some of her posts, you will admit that she got it. As earlier hinted, she is fluent in three languages, a factor that can add some touch of versatility to her performances as a singer. You can look at this YouTube video of her singing while playing the piano. An interesting fact about her singing venture is that she has had a chance to work with Grammy Award-winning producer Humberto Gatica.
8. Her Net Worth
If you are a keen follower of Alexa Mansour, one of the bugging questions you may have about her may involve her earnings. An actress' earnings act as a mark of how successful she is away from the screens. At the moment, there is not much reliable information on what she earns. However, seeing the effort she puts in her stints behind the screen and her introduction to the walking dead franchise, it is a fact that she is getting decent pay. Some sites put her net worth at $200k-$1 million.
9. Her Filmography
Considering she is still young and ventured into the entertainment scene just a few years back, Alexa Mansour has a decent filmography. Among the films, she has had roles include Earthtastrophe, Unfriended: Dark Web and SquadGoals. Among television series including Law and Order, The Resident, Seal Team and Bull.
10. Here Social Media Presence
Alexa has a strong social media presence, with her platforms of choice being Instagram, Twitter and Facebook. She mostly posts on Instagram, where she has almost 50000 followers. She posts photos of herself and occasionally her family, keeping her private life on the down-low.
Conclusion
Alexa Mansour is a multi-talented actress who will soon grace your screens as a protagonist in the second sequel of Walking Dead. She is also a good singer and model who you can get a touch of her talent on her social media handles. Despite being quite private about her personal life, above are ten sneak glares of who she is behind the scenes.
Tell us what's wrong with this post? How could we improve it? :)
Let us improve this post!