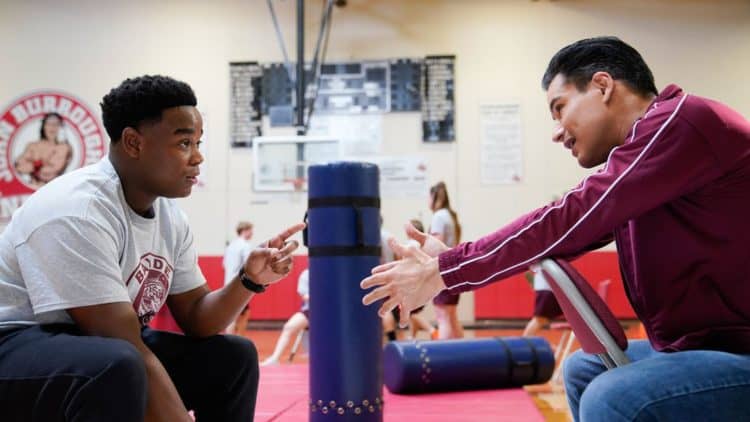 2020 has been an unforgettable year for everyone, but for Dexter Darden, many of the memories will be great. Darden, who made his first on screen appearance in in 2006, has been working hard to make a name for himself. After a series of minor guest roles, Dexter finally got a major opportunity when he was cast as Devante Young in the 2020 Saved by the Bell Reboot. He also got the chance to play legendary Civil Rights activist John Lewis in the 2020 film Son of the South. If the work he's done in 2020 alone is any indication of what Dexter can do, then there's a very good chance we'll be seeing a lot more of him in the future. Keep reading for 10 things you didn't know about Dexter Darden.
1. He's A South Jersey Native
Dexter comes from humble beginnings where a career in the entertainment industry seemed like worlds away. He was born and raised in Camden, NJ which is located less than 10 miles outside of Philadelphia. Camden is known for being a rough area and it is has consistently been included on lists of the most dangerous cities in the United States.
2. He Is Also A Singer
Acting is what has gotten Dexter the most attention, but he's also a talented singer. He grew up singing at his local church and it was clear from a very early age that he had lots of talent. Dexter has a YouTube channel where he has uploaded several videos of himself singing.
3. He Is Passionate About Sickle Cell Awareness
Dexter is a celebrity ambassador for the Sickle Cell Disease Association of America. In his bio on the organization's website he said, "I look forward to using my platform to engage a broad audience about how others can get involved in our worthy cause to make a difference in the lives of those affected by SCD." Dexter has also worked with several other charitable organizations including the Children's Hospital of Philadelphia and The Boys and Girls Club.
4. Paul Newman Was His Mentor
Dexter met the legendary actor Paul Newman when Dexter was a camper at Newman's Hole in The Wall Camp. Newman instantly recognized that Dexter was very talented and he took the young camper under his wing. Thanks to Newman, Dexter got several opportunities to perform early in his career.
5. He Really Wants To Play Magic Johnson
Every actor has one role they would really love to get the chance to play, and for Dexter that role is Magic Johnson. In an interview with Candid Magazine Dexter said, " I really want to play Magic Johnson. I love basketball, I love his story, I love what he went through, in that time." He would also love to play Stevie Wonder.
6. He Isn't Really A Teenager
Dexter may be playing a high school student in the Saved by The Bell reboot, but in real life his high school days are long gone. Dexter is actually 29-years-old which means that he graduated from high school more than a decade ago. Although this age difference may seem like a lot to some, the entertainment industry has a history of casting older people to play much younger roles.
7. He Was A Professional Dancer
Dexter is the true definition of a triple threat. On top of acting and singing, he is also a talented dancer. He told The Philadelphia Tribune, "I think still, to this day, I'm the youngest professional dancer to ever be hired in an Atlantic City casino. The variety shows, the high roller shows … I was dancing in those shows when I was 15. My mother, who is a champion, she went to Atlantic City and got a permit from the judge that I could perform in the casinos as long as I never touched the casino floor."
8. He Was A Saved By The Bell Fan Growing Up
If you grew up in the early/mid 2000s, you remember the days when Saved by The Bell reruns used to come on TBS every morning. Like many other people his age, Dexter spent a lot of time watching those episodes and was a huge fan of the show. Of course, this made being cast in the reboot an even more meaningful opportunity.
9. He Loves To Travel
Getting the chance to see and explore other parts of the world is truly one of the most magical experiences a person can have. There's simply something about traveling that nothing else can compare to. Dexter has been fortunate to do a good amount of traveling over the years. Some of the countries he's visited include South Africa, Jamaica, Egypt.
10. He Was A Big Kobe Bryant Fan
Although Dexter grew up being a fan of the Philadelphia 76ers, he was also a big fan of Kobe Bryant. Dexter got the chance to sit court side to Kobe play and was always in awe of his talent. After Bryant's tragic passing, Dexter wrote a heartfelt Instagram post in honor of the Black Mamba.
Tell us what's wrong with this post? How could we improve it? :)
Let us improve this post!