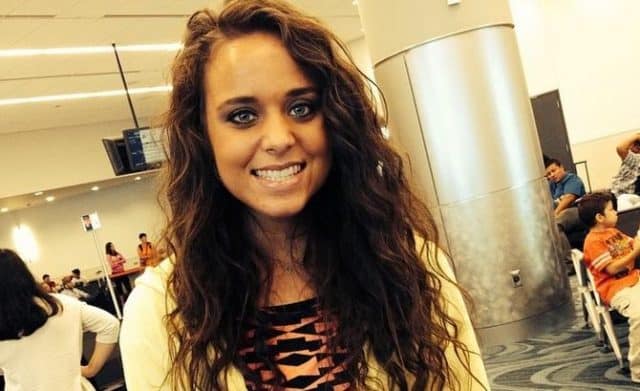 Every family has its own set of rules. Parents will emphasize that for as long as the children are living in a house whose rent they do not know, then they have to follow whether they like it or not. The Duggar family has been on television with the show "19 Kids and Counting." We were introduced to Jim and Michelle's ten sons and nine daughters whose names start with "J." For most, the rules could be not to use the phone while having dinner or spending Christmas together every year. The Duggar family are unique, and some of the regulations the parents impose upon the children can be seen to be a bit too strict for the modern world. One daughter has mainly been on the spotlight for settling her own path. It looks like she is not ready to give in to the pressure of family rules anymore. Jinger Duggar has defied her parents in more ways than probably all of her siblings. She is now leading a lavish lifestyle with her husband in California. Here is all the proof you need about her not being so modest after all.
Going Gucci
One of the family strict rules is regarding dressing. Besides wearing skirts that have to cover up the knees at least, the Duggar girls cannot wear tops that reveal their bodies in any way. That means no flashing the cleavage or bareback blouses. Jinger followed these rules until she decided why not still cover up but with something tighter. Jinger started wearing pants in 2017, and it seems like her sister rubbed off the habit but a bit more conservatively. While Jinger Duggar went all out in jeans, Jana wore leggings and a skirt, still breaking the "no pants" family rule, according to The Hollywood Life.
The Duggar family is into modern modest, and whenever you hear of Gucci, then modesty is one word that does not come to mind. Instead, you are bombarded with adjectives such as elegant, sophisticated, and extravagant. Jinger disregarded the modesty clothing which of course extends not just to the clothes but the shoes as well. In a picture, she posted on Instagram showing her cup of coffee.
The ever-attentive fans were quick to point out the Gucci shoes. One person even commented on how pricey the shoes are, but another praised her saying it was good for her to spoil herself. Although no one can say for sure whether they were Gucci, one fan said she has such a pair of Gucci shoes as reported on The Holly wood Gossip. So it is a safe assumption that Jinger Duggar lifestyle is against her family's strict code of modesty.
California home
The best decision and investor can make is putting his money in real estate because houses are ever on demand. However, the worst mistake any person can ever make is to move from a cheaper home to a more expensive house all in an attempt to make a statement to the public. Once you are in the public radar, everything you do reflects upon you as a high-flying member of the society, and Jinger Duggar has realized this much.
Upon marriage, Jinger and her husband Jeremy moved away from their Texas home to upgrade their lives with a more lavish one on California. While in Texas, the couple lived in a four-bedroom house with two baths valued at $171,000 at least. The couple reaped a profit of around $27,000 when they sold the Texas home for $199,000 after having renovated it in anticipation for the birth of Felicity, their daughter.
While the Laredo home measured 1,500 square feet, the new home sits on 2,000 square feet but still has four bedroom and two baths. Perhaps it is the space that prompted Jinger and Jeremy to make the move, but at what cost? According to Cheat Sheet, the California home is worth almost five times their previous house since it is valued at $685,000. Reportedly, the couple are making monthly rent of $4,000.
However, it is still unclear if the couple owns the property, but if they do not, it means they will spend more than 14 years to cover the cost of the house. All the same, with the amount of between $25,000 and $40,000 per episode of "Counting On," this Duggar family will get a share of the money. Besides, Jeremy's job has a lucrative salary. Still, anyone prudent enough would rather save up for tuition of the children instead of covering rent for a house that is a bit on the expensive side.
Lavish events
Jinger Duggar might have been kept away from television and movies all her life to prevent her from being tainted by the immorality that they portray. However being in the land of production, Jinger has had to adjust to fit into the high-flying life of the A-listers. Jinger attended the Hollywood premiere and dared to defy the dress code again by wearing a matching white top and pants and topping it up with a blue blazer.
Besides such events, Jinger is not the kind to go around with a baby on her hip like what she was used to back at home. In California, she has had to blend in, and one way was to stroll her baby to church. What is weird is that in that picture on Radar, one can peak into her cleavage even though she was heading to church.
Can she keep it up?
Jinger Duggar has proven that she lives life according to her to own rules and her parents were only clipping her wings. Now that she has broken away from the nest, we are anxious to see if she will raise Felicity and her other children should she have any, in the same way, or she will give them some freedom. With her Instagram always keeping us updated, we will keep you in the loop with everything concerning this breakaway princess.