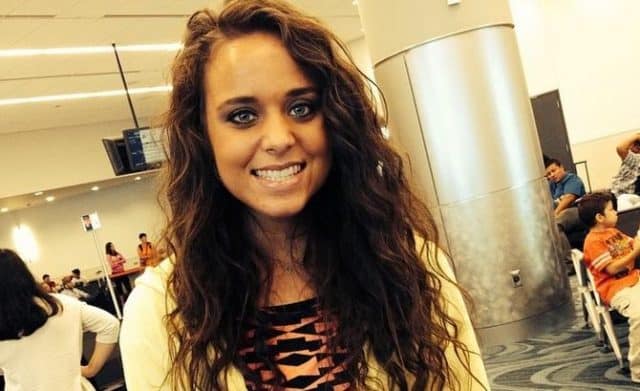 Although dramas and comedies on television have become incredibly popular, there will likely always be a significant audience for reality TV. One of the most popular reality series in the past several years was 19 Kids and Counting, a show which chronicled the lives of the Duggar family. The show captivated thousands of viewers for years, as Jim Bob and Michelle Duggar were presented with the challenge of raising 19 children.
A fan favorite on the series, Jinger Duggar is the sixth child in the family. She was known for her free spirit and quirky personality. Fans loved her hilarious and telling facial expressions as well as her unique interests within the family. A small movement even formed in her name, as fans wanted to "free Jinger" from the restrictive rules of her devout Christian life.
Recently, Jinger married her boyfriend Jeremy Vuolo on November 5, 2016. Naturally, fans were excited to follow Jinger as she embarked on a new journey in her life. However, it was also notable because it was one of the first public appearances of Josh Duggar, Jinger's brother. Josh's sexual misconduct and the subsequent controversy led to the show's cancellation in 2015, and he has been fairly reclusive since.
While both the show and her recent marriage have attracted an incredible amount of attention from the media and fans, many people only know Jinger as a member of the large Duggar family. To know her only by association with her family is to not really know her at all; Jinger is one of the most unique and interesting individuals in the Duggar family. Here are ten interesting facts about the reality television star.
10. She is a bit of a rebel
For most people, wearing track pants would not be an indication of being independent and free spirited. However, in the Duggar family, clothing choices must conform to very strict conservative values. Therefore, when Jinger was photographed in track pants, the Internet took notice. Normally, dressing casually does not say anything about a person's character. For Jinger, however, it reveals that she is not afraid to explore values outside of the ones instilled in her during her youth.
9. Her relationship moved quickly
While Jinger and Jeremy paid their respect to the Duggar family's courtship rules, which basically prohibit intimacy before marriage, the couple quickly went from courting to engaged to married. In fact, the two only began courting in June of 2016. It was only approximately a month later that Jeremy proposed while the two were in New York City (the proposal aired on Counting On which is on TLC). It only took the adorable twosome until November to tie the knot.
8. Her family is very important to her
Although Jinger may be known as the free spirit of the Duggar family, that does not mean that she values the familial bond any less than the other children. In fact, both her and Jeremy's family played an important role in the wedding.
Jinger's sister, Jessa, was the matron of honor for the service. As well, Jeremy's brother served as his best man. Most notably, it was Jeremy's father who officiated the vows for the couple. Clearly, family matters a great deal to both Jinger and her new husband. With their union, there are simply more people to add to this loving connection.
7. She had a very emotional wedding
Although the Duggar family is known to be chaste and conservative, they are people who feel emotions just as everyone else does. At Jinger's wedding, this was very apparent. Jinger herself described the tidal wave of emotion she felt walking down the isle, stating that it was quite overwhelming.
As well, Jinger contributed to the emotion at the ceremony by giving her father a special handkerchief. On it, she left a message telling him that she would always be his little girl. This sweet gesture helped move Jim Bob to tears.
6. She is very accepting
Not only does Jinger display a uniquely playful and quirky personality when compared to her family, she is also a person who is capable of accepting people despite their flaws. In fact, her new husband has a past that would cause many people to turn him away. He was arrested in early 2008 for harassing a police officer. This incident was merely a result of his life of partying and excessive drinking.
However, it appears that he has turned his life around. Luckily for him, Jinger is a very open-minded individual.
5. Jinger Duggar Net Worth
Given that her family's television show was extremely popular, as is the program she currently appears on, it is no surprise that Jinger is well off. It is estimated that her personal net worth is over $400,000. Her continued presence on network TV will ensure that this sum grows even further.
In addition, it should be noted that just about all of the Duggar family members benefited financially from the show. Collectively, the family's net worth is estimated to be in the millions.
4. She is artistic
Fans of the show were given a glimpse of Jinger's interests and passions. One of the most notable is her passion for photography. Jinger is quite talented in this area, which demonstrates her artistic side. In fact, many of her fans have called for her to establish her own photography business.
3. She wants to live in a city
The Duggar's are known for their conservative way of life, which includes living in a small town in Arkansas. However, Jinger has expressed the desire to live out her future in a larger city. Many of her fans took this to mean she would be living in New York City; however, her mother denied this claim.
After the wedding, it appears that Jinger has plans to move to Laredo, Texas. Although this is not quite New York City, it is certainly a step towards more urban living.
2. Her husband was a professional soccer player
While most people would assume that Jinger, who grew up in a devoutly Baptist home, would find someone whose interests are similarly religious, this is only partly true. Although Jeremy is quite religious himself (he is even an ordained pastor) he is also a high level athlete.
Jeremy played soccer in college, and was drafted into the MLS. He played with the New York Red Bulls. Clearly, Jinger is attracted to men who both share her values and have a bit of an edge.
1. She had her first kiss at her wedding
Jinger may have a free spirit, artistic interests, and a desire to move into a big city, but she still embodies the values of her upbringing. Very few people wait until marriage to have sex with their partner. Jinger is part of an even smaller segment of society that waits until marriage to kiss.
Jinger had her first kiss at her wedding. She loved it so much that the couple stopped halfway down the isle after the ceremony to share another.
Conclusion
Although the Duggar family may still be reeling from controversy, Jinger's future looks brighter than ever. Her fans still adore her and are able to watch her on TV. They are lucky to witness milestones like her recent marriage.
Jinger is also an example of how a person can embody the values of their upbringing while forging their own path. She is an artistic, loving, and multi-faceted individual who is deservedly beloved by thousands of fans.