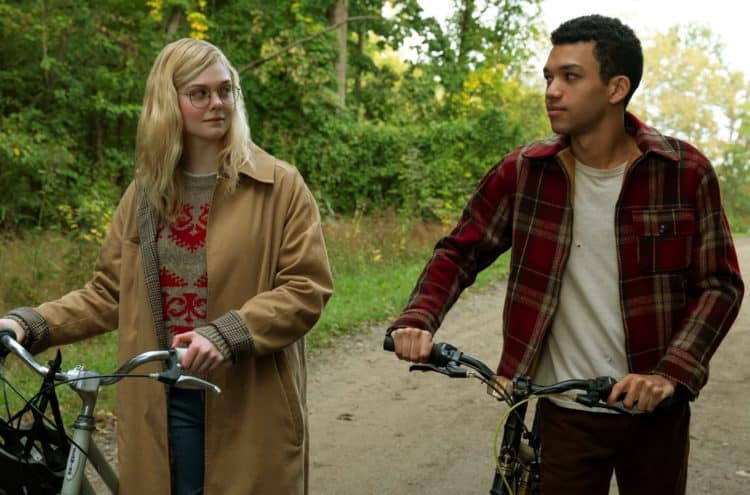 Justice Smith is one of the many up and coming actors that has been showing a lot of promise as of late and is still fairly young. He has a lot of potential at this point in his career and thanks to his schooling and experience thus far he seems to be on the right course to go as far as he wants to. In many ways it seems that the new actors are starting to come into their own and possibly take over from the old guard that's been hot in Hollywood for so long, but it's a slow transition and one that's being taken with a lot of care so as not to upset the balance that's been established throughout the years. While the young will always supplant the old the old still have a lot of lessons to teach. That's why when you look at the pedigree of some of the younger actors it's easy to find at least some solace in the fact that while they're doing their own thing they're still following several traditions that a lot of the older actors preserved.
Here are a few things you might not have known about Justice Smith.
10. He was ranked in the top 1% of young artists in the United States in his senior year of high school.
He received a nomination for the US Presidential Scholar of the Arts. This is a big deal for any young actor since it means that he impressed a lot of people and, more to the point, the people that his career might depend on later.
9. He graduated from the Orange County School of the Arts.
Justice graduated in 2013 and majored in acting which is kind of obvious but also the right move for anyone that actually wants to get into acting and isn't using it as a passing fancy. There are those folks that do such a thing.
8. He's got an impressive following on social media.
For having been on the scene for less than a decade people still know who he is and are eagerly following him at this point. Someone must have hyped him up quite a bit to get this following going since it's pretty big.
7. His career started in 2012.
He's still a young 'un in the movie business and to be honest he's doing great so far since he's been in a couple of very big movies to date and has done just fine with some of the best actors around.
6. He was in Jurassic World: Fallen Kingdom.
A lot of people rolled their eyes at the appearance of this movie since Jurassic World seemed to have put a pretty big cap on the franchise at the end. All was right on the island and the people were gone, so what was next? Oh yeah, the island's going to explode because it's an active volcano. Great bit of planning there.
5. He was in Paper Towns.
Sometimes people just want to be left alone, and then sometimes the people that care about them come looking anyway just to have an adventure and make things clear to one another on where they stand and why the world is the way it is. That seems to be one of the ideas concerning this story.
4. He's a theater actor as well.
It seems a lot of actors are going this route even now and it's kind of nice to see since it definitely gets them ready for what they're going to face in front of the camera and the much larger audience that they'll be playing to.
3. He's going to be starring in Pokemon: Detective Pikachu
That's right, there's a live-action Pokemon movie coming out eventually and he'll be involved with it. You kind of knew that eventually Pokemon was going to get in on the live action bit.
2. He almost turned down the role in Jurassic World.
It had nothing to do with not wanting the role because honestly he wanted it but he had a play that he wanted desperately to act in as well. Eventually the studio countered by just giving him the role and he couldn't say no since it would have been a huge mistake for his career. He got to do both thankfully and made a huge leap in his career.
1. He's 23 years old.
He's got all the time in the world to be honest and now that he's starred in one of the biggest movies of the summer he's no doubt going to be in demand for a while to come since talented young actors might come up through Hollywood regularly but a lot of them don't have as much staying power as people would like. Right now Justice seems to have a lot of staying power, and that's great.
He'll be someone to watch in the coming years.
Tell us what's wrong with this post? How could we improve it? :)
Let us improve this post!