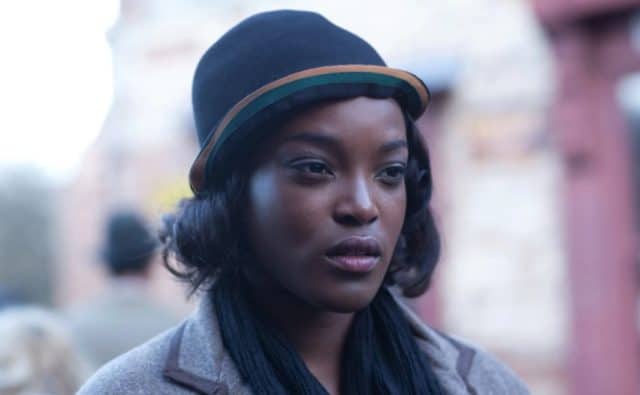 One of the best up-and-coming actresses of the 21st Century is, without a doubt, Wunmi Mosaku. This Nigerian-born, Manchester-raised entertainer is known for her roles in BBC productions Moses Jones, Vera, and Damilola, Our Loved Boy. She also made appearances in Black Mirror's "Playtest", and The End of the F***ing World on Netflix. In recent news, Wunmi Mosaku was cast for a role on the next season of Luther, a leading, Emmy-nominated psychological crime drama broadcasted on BBC One.
She will be playing a police officer — as she has before — and will be able to work alongside some of the top British actors and actresses. How much do you know about this actress? If you have seen her work on television, you know that she has a strong, convincing set presence. However, this actress has nuances about her that you may not know about. If you want to learn more, read on to find out about Five Things You Didn't Know about Wunmi Mosaku.
She's a Singer
During her time living in Manchester, she did a lot of singing alongside her schoolwork. In fact, she sang for 11 years straight with the Manchester Girl's Choir. Though Mosaku hasn't released any albums, singles, or other musical recordings, if her singing ability matches her acting ability it would be top-notch music. Perhaps one day we will have the pleasure of hearing Wunmi Mosaku belt out a tune.
She Is Well-Recognized
Wunmi Mosaku has become well-recognized in the entertainment industry. She was named one of the Seven Fresh Faces at the Toronto International Film Festival, based on her work in I Am Slave. She played a Sudanese girl who was kidnapped and sold into slavery in this film. In addition, Mosaku received a British Academy Television Award (BAFTA) for her role in Damilola, Our Loved Boy. In this television series, she took on the role of a grieving mother trying to get justice for her murdered 10-year-old son. She was the second black woman to ever receive this award in the history of the Academy.
A Crush Brought Her to Acting
Dyslexia has always proved a challenge to Wunmi Mosaku, most notably affecting her script-reading abilities. However, she always was rather good at math and science while she was in school. Even so, a teenage crush led her to drop chemistry and join drama to be closer to her beau. And thanks to him, she found a passion for acting. She even applied to the Royal Academy of Dramatic Art, the most respected acting school in London.
She Likes Hard Rock
When the actress was younger, she met many of her best friends in the mosh pits at hard rock concerts. She cites Papa Roach and the Red Hot Chili Peppers as a couple of her favorite bands, and she still rocks out to their music today. Of course, she is a friendly and forthcoming sort of person. She made a few new friends on the sets of her shows as well.
She's the First in Her Family to Pursue the Arts
Wunmi Mosaku comes from a family of academics. Her father is a professor of architecture, and her mother is a professor of chemistry. These hard sciences were a long shot from acting and singing. At first, her father was somewhat reluctant to give her support as he believed in tangible skills with a better shot at a solid career. On the other hand, her mother had always given her the most support she could. Both of her parents now see the illustrious young actress' talent on the screen — the first in her family to make a career out of the performing arts.
Tell us what's wrong with this post? How could we improve it? :)
Let us improve this post!