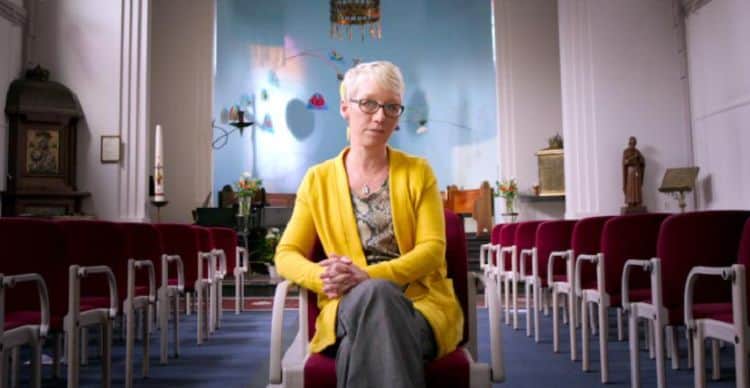 Netflix doesn't hold much back when the network decides to introduce fans to a new show. One such show is "Surviving Death," which is all about life after death. Death is just about the only certainty in life. You can't escape it. You know it will happen. You know it is a part of life. However, this show focuses on mediums and psychics, and experts who know a thing or two about the afterlife and all that it entails. Nicole de Haas is one of the mediums fans are introduced to on the show, and she's someone people want to know more about. There's some speculation – as there always is with mediums and that line of work – she might not be who she says she is. Let's find out.
1. She's Always Been Interested in the Spiritual Aspect of Life
It's not something many people fall into. It's typically something that people believe they have as a gift. It's something they're able to do, and they always know it. She was interested from a very young age in the spiritual realm of life. She's always found it fascinating.
2. She's Been Refining Her Skills Since '05
She hasn't always been a medium. In fact, she spent most of her life doing other things, and she finally made the decision back in 2005 to work on refining her skill and making this work for her. She knew she wanted to spend more time focusing on this aspect of life, so she did.
3. She's Educated
Did you know that you can attend school for this type of work? Most people probably haven't a clue, but she knows. She attended the Academy for Mediumship, which took her three years. She also did some continuing education at the Arthur Findlay College, which is located in England.
4. She's Got Some Skeptics
In the show, she's got a family who comes to see her. They want to have a séance and meet with some loved ones who have been lost. It's a very emotional moment, and it seems she knows a lot of very personal information about the family and their lost loved ones, but it was later realized by the family that every single piece of personal information she provided them with was on the internet. It took them only a moment to find the information when they searched social media, and now they wonder if she was playing with their emotions.
5. She Accepts That People Don't Believe
If there is one thing you probably need to have when you go into this line of work, it's thick skin. People don't always believe. There are some people who do, some who don't, and some who believe but they don't believe that everyone has the gift or the skill to speak to those who are beyond the living world. She's taken some time to learn to accept this, but it's something she's had to learn to accept.
6. She Believes What She Does is Healing
The reason she made the decision to take part in this show is to be able to help those who need to heal. She often feels that healing is not easy without help from someone like herself, and she wants to bring awareness to that kind of situation.
7. She's Married
She is not just a medium, either. She's a married woman with three kids of her own. She and her husband adopted their kids in 2002, 2005, and 2008, and they are happy with their family life.
8. She's in Her 40s
She's been interested in this kind of thing since she was in her 20s. She was a sensitive child who always felt things she knew weren't normal for just anyone to feel, but it took her until she was almost 30 to make that kind of decision to move to this kind of life. That was in 2005 when she was around 29. She was born on July 10, 1976.
9. She Worked in Social Welfare
Before she spent her time working as a medium, she spent her time working with kids in a social welfare situation. She also had her own practice as a natural health practitioner. It seems that her entire goal in life is to spend as much time as possible helping others in her own way, and that's not a bad thing.
10. She's Private
She often talks about her life, but she doesn't reveal too much about her kids or her husband. She shares them, but she keeps the personal aspect of their life to herself, which is something we imagine her family appreciates.