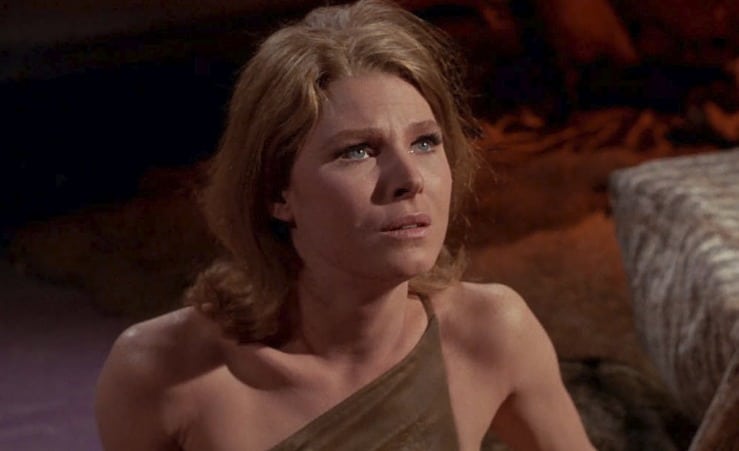 When you haven't seen an actor or an actress for a while people tend to wonder where they went, particularly if they were someone extremely popular and/or important. Mariette Hartley is one of the many actresses that was popular way back in the day but likely wouldn't be all that well known by the current generations largely because she had her moment before a lot of us were born. Interestingly enough though she was raised in a household where holding a child and cuddling them was not seen as the norm, which is one reason why she felt so strongly about acting since it was a chance at human connection that she didn't have in her own life. To many that seems like a rather harsh way to live but some psychologists back in the day actually held that this was one of the best ways to raise children. For Mariette however it was a very hard way to grow up and the warmth of the theater and the interaction seemed to be much more preferable than the kind of home life she was brought up in.
She had to struggle for a while to find work.
Just like anything in this world acting is never a guaranteed thing, even when you become a famous celebrity. The work still has to be put in and the effort still has to be made. While a person might get rich and famous and enjoy great success they had to work for it at one point or another. Mariette is no different since despite working with John Houseman to become an actress she still found great difficulty in getting her career off the ground at first. Just because someone can vouch for you and because you deserve it doesn't mean that others are going to take a chance on someone's that untested and inexperienced. It took about six years for her to really get going, but once she was cast in Ride the High Country her career began to take off in ways she'd never experienced before.
She's been a guest star on a lot of shows.
Hartley has been a guest on a great many different projects and has always been a welcome sight since she's been one of the best guests and a true professional each and every time. Many guest stars just come and go for a single episode and then some of them decide to stick around for an extended story line for several more. Some even come back again and again as a recurring character until their arc is up. She's been in a lot of different shows mostly as a kind of one-off character, someone that's there for the duration of the episode or less, but her presence is something that helps to uplift that portion of the show all the same. The idea of a guest star is usually to give the show a little bit of a kick and to make the star seem a little more relevant or just give the fans a nice surprise that they didn't see coming. With Hartley this has usually been in the form of a character that is either easy or hard to take but is always entertaining.
There was a supposed 'scandal' concerning her and James Garner.
Initially she starred with Garner in a Polaroid commercial, but apparently they had such great chemistry on screen that a lot of people thought that they were an actual couple. In fact when she guest-starred on his show, The Rockford Files, they had a scene in which they had to kiss and once the paparazzi got a hold of a few pictures of the scene they were quick to sell such pictures to the tabloids and create huge scandal concerning their infidelity. That type of thing has happened more than once over the years and it still seems to do in this era but back then it was huge since Mariette had to go out of her way to tell people that she wasn't married to James Garner. She even had shirts made up for her, her child, and her husband that denied they had anything to do with James. That's a sure case of the paparazzi getting a little to overeager and far too intrusive for anyone's liking.
She's been working pretty steadily throughout the years, taking on starring roles and supporting roles alike as she's kept her career in good standing. As of now she's playing a role on 9-1-1 and has a couple of other projects lined up, one of which will come out fairly soon. So to ask what she's doing one just has to look her up on the internet and they'll see that not only is she doing just fine, she's still thriving in the same way she's done for many years.