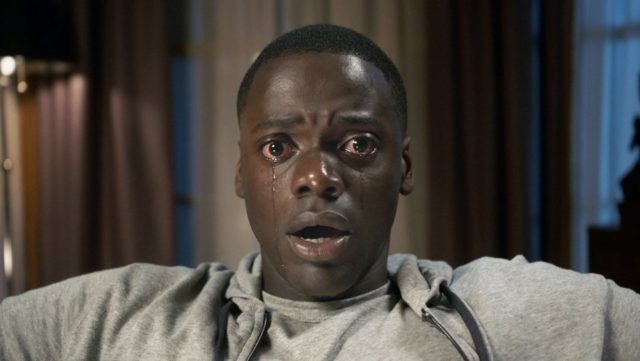 When 'Get Out' was released on February 24, 2017, it was an instant hit, both commercially and critically. In celebration of the first anniversary of this film, it is being re-released at movie theaters and the best news for fans of the movie is it is being shown for free. 'Get Out' was written, directed, and co-produced by Jordan Peele. This was his directorial debut as he has previously worked as an actor and comedian on television. He is best-known as a cast member of Mad TV and for starring in 'Key & Peele', a Comedy Central sketch series. Peele has also had several small roles in films.
This horror film is about a black man who goes to the house of his white girlfriend and notices the unusual behavior of the black housekeeper and groundskeeper. His girlfriend is not who he thinks she is and things are not all that they seem. The lead roles of Chris and Rose are played by Daniel Kaluuya and Allison Williams. A young Chris is played by Zailand Adams and others starring in this movie include Bradley Whitford, Caleb Landry Jones, Stephen Root, Lakeith Stanfield, and Catherine Keener. The movie is also the latest in a line of hits for production company Blumhouse Productions.
This movie was a surprise hit considering it was made from a budget of only $4.5 million. Despite the low-budget, the film grossed $255 million at the worldwide box office and was received well by both critics and the public. It had made its debut at the Sundance Festival and was immediately praised. 'Get Out' also received a string of award nominations following its release. These included four Academy Award nominations, two Golden Globe nominations, two British Academy Film Award nominations, and five nominations at the 23rd Critics' Choice Awards. The movie also broke box office records placing it as one of the most successful films of the year.
Jordan Peele, the movie's creator, made the announcement that the film is returning to movie theaters via Twitter. He told fans that the movie will be in AMC Theaters on February 19, President's Day. He also broke the exciting news that admission to the showings is free. Altogether, there are 55 AMC theaters across the United States who are participating in this free showing. The screening will be shown at 7 pm. Some of the AMC Theaters taking part include those in Boston, Baltimore, and New York, with many more screening elsewhere across the country.
Anyone who is interested in seeing one of these free screening will have to be quick as the tickets are being released on a first-come, first-served basis. Tickets to see the free re-release of 'Get Out' are only available from AMC box offices of participating movie theaters. Following the success of 'Get Out', Jordan Peele already has new projects in the pipeline. He is currently one of the producers of 'Black Klansman'. This is a crime thriller film that is co-written and directed by Spike Lee. The movie stars John David Washington, Adam Driver, Laura Harrier, Topher Grace, and Corey Hawkins. Filming began in October 2017.