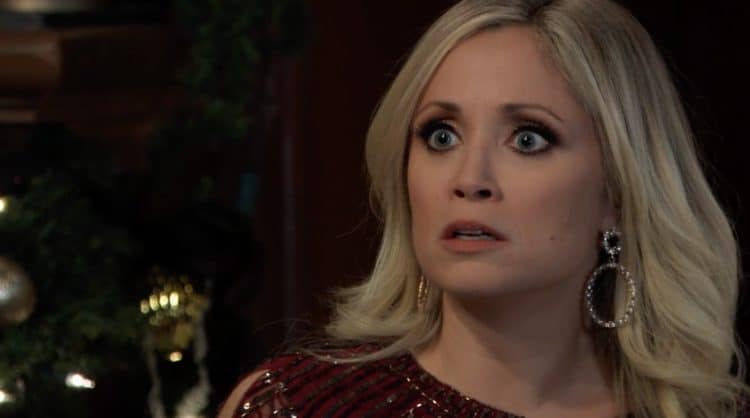 General Hospital fans are not surprised that Alexis is not happy with her daughter right now. She's not someone who is naturally trusting, but she is wondering about what Sam is up to and how her actions are anything short of questionable. We can see her questioning what is going on with Sam, and we know that Sam is literally not being honest with her in any way. She is taking things into her own realm of living and making them work for what is going on in her life, and we just don't think there is much that will work out right now for anyone other than Sam when she gets her own way. Her mother won't let this go, though, and we think that it might just cause Sam to do a little more lying, a lot more questionable stuff, and she might even make some bad choices.
On the other side of things. Jason has turned to Robert for help, but we don't know that Robert can help him. We get why Jason did this. We can see why this is the person he would choose. Robert has been around the block more than just about anyone in Port Charles, and that is something that will work out for him. But, Robert is also not the kind of man who is so into putting his life into the hands of others anymore. He's not that into making decisions that work for other people so much as he is making decisions that work for himself. He's a man who has to do things the hard way, his own way, and the way that makes the most sense, but we can see that being a big deciding factor for him when it comes to what all is going on right now.
What's Happening on General Hospital
I am so excited to return to Graceland! We had a ball last year and this year is going to be even better. If you've never been to Graceland.. now is the time :) https://t.co/3joHpry9Vq

— Josh Swickard (@josh_swickard) January 7, 2020
This is going to be a fun one!
What's Next on General Hospital
"I am about to have the sweetest revenge." #GH pic.twitter.com/sseIsev8GJ

— General Hospital (@GeneralHospital) January 7, 2020
Michael is a man who has some concerns, and he has a lot of them. He's got a lot of stuff going on in his life right now, and many of the things going on in his life are bad news items. There are things that he does not feel he needs to deal with, things that he is not ready to deal with, and things that he is not going to handle in his own time. He's not someone who has made much of an effort to be with anyone other than himself and Willow and Sasha lately, and he's got problems from every single side. One of which being all that Nelle seems to be up to in the prison cell we don't think she will occupy much longer. He's concerned, which tells us that there might be a real reason for him to be concerned.
Sonny, on the other hand, has some things he needs to say to some people in his life. One of those people is Julian. He's learned a few things in the recent weeks that make him question a lot of what Julian has been up in recent weeks. He's not happy, and he's not entirely sure what he is up to, but he is going to find something that will change his way of thinking and his mind, and it might just work. For now, though, we know that there is a lot more that we can do other than sit here and wonder. We can sit here and see.
Stay tuned for more General Hospital and be sure to check out TVOvermind daily for the latest General Hospital spoilers, news, and updates.