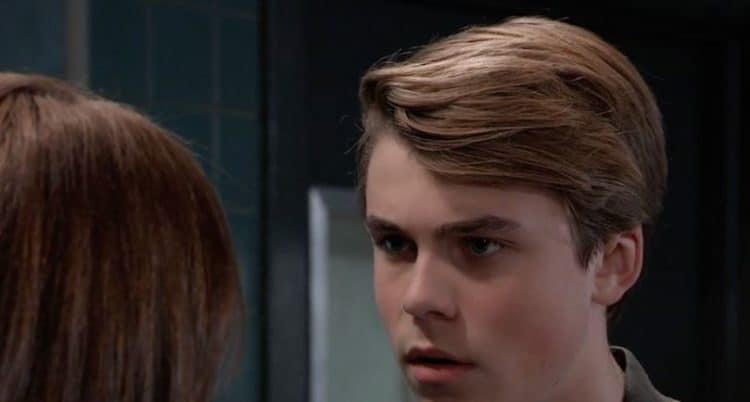 General Hospital spoiler are not really what we want to hear about these days, but we are all pulling for some people. Cam is not one of them. He's a troubled young man, and he's in even more trouble now that he was caught buying drugs. He's not the kind of kid you want your friends or your own kids spending time with, but we suspect that he might just be a decent young man behind all of his trouble situations. He's not entirely bad, but we also know that some people hide their issues so well and they don't really show what's wrong with them at all times in the day. But for now, we do suspect that there is a bit more that we can get to deal with around here if we are careful. For one, we do think that we might find someone is going to catch him in the act of doing something else he shouldn't be doing.
However, we are all just sitting here shocked and upset that Sonny and Carly cannot seem to get it together. They are the kind of couple who spends so much of their time loving one another, but they are too involved in too many other things. There are too many people and too many situations in their lives that they cannot handle on their own, and we do suspect that what is going on with them will not work in their favor if they are not careful with more than they are dealing with. It's been said that they might have some troubles ahead of them, and we do suspect that's true. They are spread too thin worrying too much about everyone else these days, and we get it. They cannot make things work for them, and we get that.
What's Happening on General Hospital
Make your other stocking stuffers jealous on Tuesday! 🎄@lldubs @wesramsey @VisitGraceland #Graceland #GH55
GET YOUR TICKETS NOW: https://t.co/Rmd3ei899W pic.twitter.com/zgQimhqghm

— General Hospital (@GeneralHospital) December 19, 2018
Are there any people you want to give the gift of awesome to this year? Because this might just be the chance you need to make it happen. We love this, and we love that someone might just make this your thing.
What's Next on General Hospital
https://twitter.com/GeneralHospital/status/1074679205755969537?ref_src=twsrc%5Etfw
Aiden is going through so much right now, and that's going to be one of those things that doesn't seem to make much sense to others, but it's one of those things that's going to work out well for him at some point. What's happening to him is a good life lesson that might just make things seem all right, but he will learn from this if he has the chance to learn from it. He's been going through so much, and he's going to handle it in a positive manner at some point. He might be disappointed in the moment, but we suspect that there might be more to this than there is being shown right now. Oscar, on the other hand, is making it a point in his life to be as helpful as he can be. He's working so hard on making sure that the people in his life and those he encounters are helped.
Anna is also going through some stuff right now, and she feels as if she owes Maxie for all the help she's been lately. She has so much to offer her, and she feels she needs to do something for the young mother who has lost the man she loved so much and was married to earlier this year. It's been an emotional roller coaster for all of us, and we cannot wait to see things unfold and unwind in some way. For now, though, we just have so much more to deal with than this, and it is the kind of situation that doesn't make it easy on us to watch.
Stay tuned for more General Hospital and be sure to check out TVOvermind daily for the latest General Hospital spoilers, news, and updates.