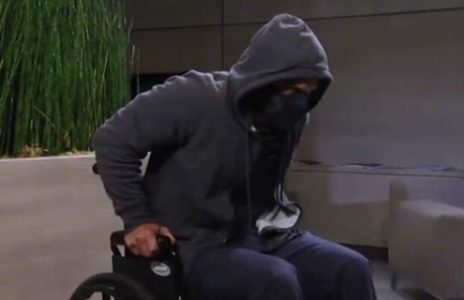 General Hospital fans want to know if this is the week that Patient Six will finally show up. Right now he's locked nicely away in the clinic in Russia, but we know that Sonny cannot get that call out of his mind. Getting a call from Russia from a clinic as cryptic as the one he got last week is not something he can just forget about, but he's made it a point to get out of things like this. It's not going well for him, and he's not having an easy time with it. It's too much for him, and we cannot help but wonder what he will do?
We don't think he knows much about Patient Six, and we really don't think he knows that Jason has a twin. There are a few moments when we think that he might have this information, but we really don't think that he does. It's Valentin we wonder about. He's a man with a lot to hide, a lot going on, and much to his history we don't know about.
He is connected to the patient and the clinic, but why would he bother sending Ava there knowing that there is someone like patient six there? Will he be someone who has some answers for people? Or will we all find out that there is really nothing more than we know right now going on? Does Sonny know?