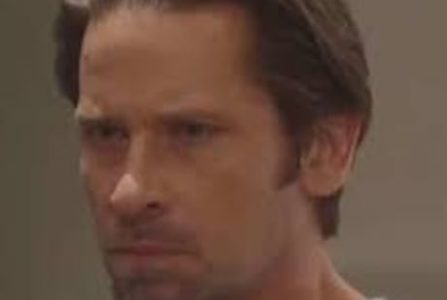 General Hospital fans are so excited, and things are getting crazy. It's the time for Franco. His big show is being held, but he is nowhere to be found. Liz is certain he just stepped out for some fresh air or to take a call or to take a moment to take it all in. She's not at all concerned about his lack of involvement in the show, but others are not happy the is not there. Felix, for example, is a little concerned that Franco is missing. He feels it has to do with more than just a need for some fresh air.
And we think that there is a chance that something might happen. So where is he? And Scott is not happy. He's not at the show right now, but he is across the city doing things that make him look bad as it pertains to Franco. He wants him to stop looking around for answers about his past.
Does this mean Scott and Franco might end up getting into it? Does this mean they might end up in a situation in which Scott feelings the overwhelming need to take care of Franco to stop him from learning the truth about things? We don't know precisely what it means, but we know it's not good for Franco. Sometimes it's just better for him to not have any additional answers about what happened to him and around him when he was so much younger. This could be trouble.