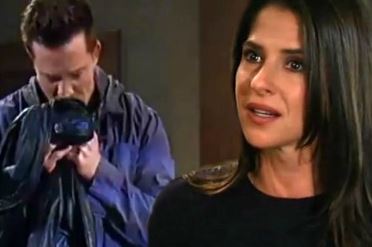 General Hospital fans know a lot more than they like to admit when it comes to this show, and we have to think about what this means. We're seeing so much of Patient Six right now and we can't figure out what is going on. We just don't know, and we don't know if there is a chance that anyone can help him. We know that Six and Sonny are working together. There is no doubt in Sonny's mind that this is his lifelong friend, the real Jason. He's always been close to Jason, and he never once believed there was a problem with the current Jason, but suddenly he is team Six.
And they are going to work together to figure out what is going on, why this is happening, and what they can do to make this right for them and for everyone else. There is nothing anyone can do right now but sit back and watch these two as they get back to work together. They've always made an amazing team, and now they will show off their friend skills more than ever.
They might not believe they are the kind of people who deceive others, but they're going to do just that as they look for answers. They want to know what happened, why Jason is here, who they are dealing with, and what is going on. They want to know if he knows, if they know, and if anyone knows what all went on with Six.