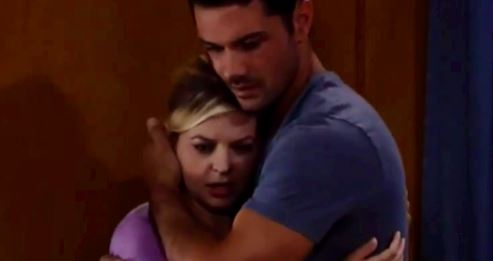 General Hospital fans have so many questions about Nathan and Maxie. Their marriage has not been a good one, but it's such a new one. They are in a place where they are expecting their first baby, but he cannot let go of things he needs to just let go of. He's got so much on his mind right now he can't even focus on what is important in his life, which is his wife and baby. This is leaving him with a very unhappy, very stressed out wife, and he's still not making the effort to change.
Is there a chance that he can make the effort to change, but he doesn't want to make it? Is there a chance that he simply doesn't care enough about Maxie at this point to even make a difference in her life? And is he really just that nervous about becoming a father he can't live his life in a healthy manner?
And will Amy just back off already? She's caused enough drama in this little family, and she is only continuing to cause more the more she hangs around and the more she bothers everyone in this family. She's not good about it, either, and want to see her gone. She's got to move on and to take a chance on letting go of whatever she's dealing with and just get out of the lives of Nathan and Maxie so they can find some peace and happiness.