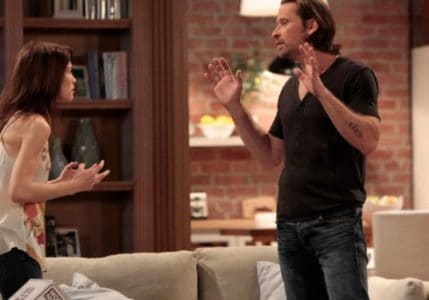 General Hospital fans are sad to see that Franco got himself into this mess with Liz. They really did seem to be a good couple, but the fact that he knew her very best friend in the world and the father of her son had a twin at one time when he was little is something she is not happy he kept from her. She's not a fan of secrets, and this is one of those secrets that doesn't seem to go well with all she has in her mind for a happy future. She's not happy, and she's also more than a little shocked.
She will even argue with him about all of it. She might not believe it at first, but the argument will really come when she realizes that he's been keeping this from her. She will argue that him keeping secrets from her is horrible, and he will argue with her that he's telling her now. He might not understand that she's upset even though he's sharing the truth with her now.
He told her, didn't he? She's mad, and he just doesn't get it. She's not happy with the entire situation, and that will not end well for him. She also won't be happy that Jason knew something about this from when he was in his coma and remembers hearing Franco. It seems everyone she cares about is doing nothing by lying to her right now, and she's not a big fan of that.