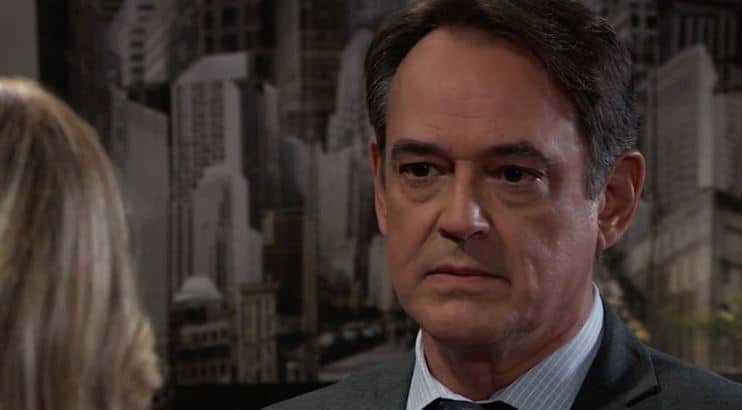 General Hospital fans are not sure what to think now that all this is going down. We know that there was a lot that would happen with Ava now that she's all kinds of mad. She might pretend that she wants to make things right with her daughter, but we all know she's a liar. If there is one thing that Ava has always been, it's a liar. She will do anything and everything she can to make things work in her favor, and this is no exception. She's a mess in so many ways, and this is one of those situations in which she cannot do much more than sit back and make a plan to get her daughter to lose the man she's with. She's not a fan of the fact that Kiki and Griffin ended up together after Ava accidentally killed her boyfriend. We think this is a little bit of karma for Ava for what she did to Morgan.
But, she's been on a pathway to destruction for a while now. Since she found out about her daughter and Griffin, she's been a mess. She's had it out with Sonny, who we all know hates her, and she's had it out with her daughter. And we saw that Ava suddenly has a very keen interested in Sasha. Of course, we all know that Sasha is Nina's new daughter. The daughter she didn't even know she had for so many years because she was told her baby died when she was in a coma. She didn't know she gave birth. She didn't know that she had a baby out there. And now Ava has her claws in this woman, who doesn't care much to get to know Nina. And we all watched this begin to unfold.
What's Happening on General Hospital
#WCW: What're the chances Jordan walks down the aisle without any more bumps in the road? #WomanCrushWednesday #BrianaHenry #GH55 pic.twitter.com/hIqQwGpmPj

— General Hospital (@GeneralHospital) October 24, 2018
Well, we love her and we'd like to see her find her happiness. But we also know there's not much we can do to help anyone around here figure things out as they are. Will we find someone who can make this situation a better one, or will we find something that will stop her from getting the kind of stuff she wants out of her life?
What's Next on General Hospital
"Now you've piqued my interest… " #GH55 pic.twitter.com/JDqfuc8tXx

— General Hospital (@GeneralHospital) October 22, 2018
Now that we know that Ava will never change her spots — that's a leopard's job, right? — we want to discuss what we hear is coming up. So, Ava has noticed that Sasha seemed to want to get to know a bit more about Griffin. Ava noticed that, and now she's Sasha's new best friend. She might pretend she is all right with her daughter rand her life choices, but she's not about to let her daughter sit back and live her life with the man she wanted to live it with, so she's going to break that up and make that work for her. She's going to use this woman to get in between her daughter and her ex. She's going to encourage this and find a way to make it happen to get what she wants.
Ava has no learned one lesson in the past year. She's nearly lost her life after she went out of her way to harm Morgan because of his relationship with Kiki. Now she's on this train, and it's not working for her, either. She's trying it again, and she seems to forget all that time she spent in surgeries trying to overcome those horrible burns and the life she was living for so long. She's a woman no one wants to be around, and nothing will change there. She did seem to change a bit earlier this year, but we know that this is not something she can keep up. Her real personality is just too strong for the good she seemed to want to do in the past few weeks.
Stay tuned for more General Hospital and be sure to check out TVOvermind daily for the latest General Hospital spoilers, news, and updates.
Tell us what's wrong with this post? How could we improve it? :)
Let us improve this post!