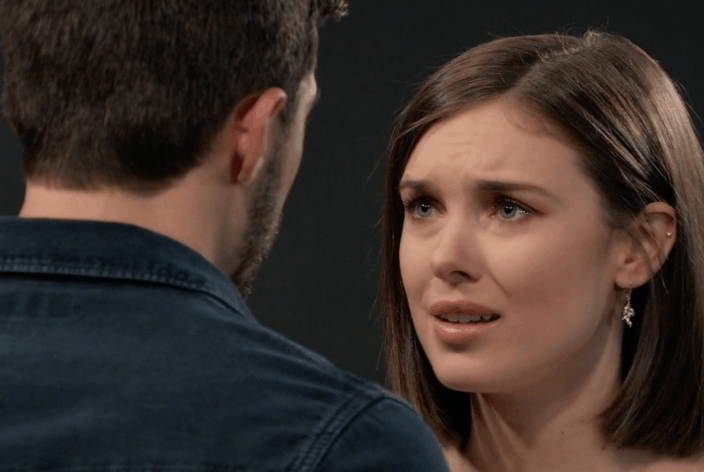 General Hospital fans watched a big week unfold last week, and we have so much to recap. For one, we are watching as Drew and Kim essentially break down. Trying to get their son's ashes to this mountain to let him go free in the place that he asked to be laid to rest is proving to be too much for them, and we cannot help but wonder if there is anything that will stop them from breaking down and falling apart in this situation. They are mourning this loss, and they are not sure where to turn. We know that Drew is planning on leaving town now that it's all said and done, but where is he going? What will he do? And will he ever come back here and focus on his own life and what he has to look forward to if he makes it a point to get to know his twin brother at all?
Then there is Sam, who landed in the hospital after she lost it on Shiloh. She's out now, thank goodness, and there is so much going on in her life. Her mother might be in danger, her sister will never be free of this situation if she cannot get to Shiloh, but all she wants to do is be with Jason. She's been putting everyone else's needs above her own for so long now, and she has to do something for herself at this point. She deserves it. She needs it. She has to find a way to make sure things work in her favor, and that is all there is to it. We cannot handle what is going on for her right now, and we cannot figure out what to do to help her along with this.
What's Happening on General Hospital
Feeling lucky? Our friends at the #ABCShop (sponsored by Connekt) are giving away some amazing #GH merch and now's your chance to get in on the action! No purchase necessary — see official rules.
CLICK TO ENTER: https://t.co/pXNqmG71lt pic.twitter.com/9JgtWh7SF4

— General Hospital (@GeneralHospital) May 29, 2019
There's so much awesome in this photo.
What's Next on General Hospital
"This is life and death." #GH pic.twitter.com/VbzcTWE7ub

— General Hospital (@GeneralHospital) May 28, 2019
Curtis is going to do anything he can to save his wife, even if it means risking every single thing that happens in his life. Franco is going to visit the grave of the young woman who died as a result of Ryan and his deception, and who almost ruined his own life because of it. He's not in a good place right now, but he's working on it. Kevin, on the other hand, is working very hard to get out of the way of what is coming down on him by pulling a fast one, but on who? Morgan is going to get a visitor at his grave, too, as his mother visits him to spend some time feeling close to him as she fights her own internal battles. Julian is going to do anything and everything he can to help his own family at this point in time, and that is something that will work in his favor.
But, then there is something else. Carly is about to find a truce in her life, but with whom? Will that be Ava? Will that be someone else? Will Margaux end up figuring out that she can be persuaded to do things her own way? She's got to focus on things that are not in her own way of living, and she has to figure out what she needs to do to get her life together. She's got a lot on her plate, and that all works out in her own favor. For now, though, she has to figure this out on her own.
Stay tuned for more General Hospital and be sure to check out TVOvermind daily for the latest General Hospital spoilers, news, and updates.