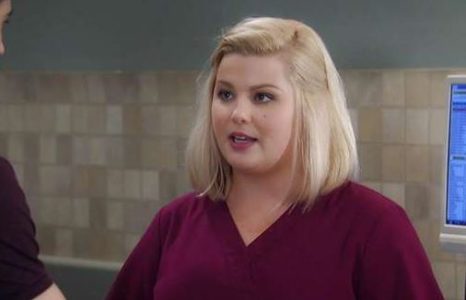 General Hospital fans know that Maxie has been out of town for her new job, and that before that it was Nathan for his. This is a couple of newlyweds who had about five minutes to enjoy their new marriage before their work schedules tore them apart for many reasons, and it looks like things might improve for them soon. Nathan was very disappointed when Maxie called to tell him she's not going to make it home when she originally thought she would, and that things in Portland might take a little longer than she imagined. He was already in a bad place, and he befriended a nurse at work. Her name is Amy, and Amy told Nathan that Maxie was her childhood bully. Nathan didn't love hearing this, and he's made it his mission to be extra nice to her as a way of making it up to her.
But things are getting a little heated at the moment, and rumor has it that Amy and Nathan might be on their way to being more than just friends. This might lead to an affair, which Amy might justify as all right since her new love interest's wife bullied her in school. Will this happen? We have reason to believe that Maxie is on her way back in time for the Nurse's Ball, and things might get ugly when she returns. We know that Amy is a little obsessed with Nathan given that she's taking photos of him and making them her own by cutting his wife out of them, and he's doing his wife's job as a volunteer at the Nurse's Ball.
When Maxie returns, we hear she is going to find Amy and her husband getting a little too close for comfort, and she will say something negative to Amy. When Nathan hears her speak to Amy like this, he is going to be very upset about the entire situation. Will this be the beginning of the end for this couple, or will this mark the moment he begins to see Amy as more than just a friend?
Tell us what's wrong with this post? How could we improve it? :)
Let us improve this post!