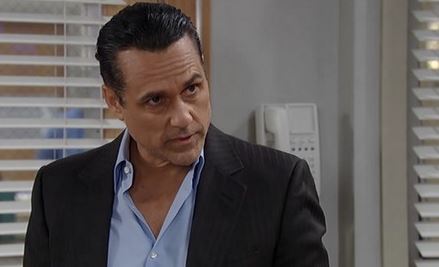 General Hospital fans know that Sonny has been a bit preoccupied since he was rescued and hospitalized, but things aren't going to work out in his favor. He's been having some issues keeping the big secret he is keeping with Jason and Sam, and his wife and his son are both onto him. When Dante begins to suspect he knows what happens, things are going to go from bad to worse. And it's not looking good for Sonny. Will the man ever really change?
He is always looking for an excuse to put his family first, but he's not doing it. Though maybe he is. He's always thought of Jason as family, and that means that Sam is his family, too. And they have children, and that is something that Sonny wants to protect. Will he be able to convince his wife and son to give her a chance when they find out that she shot him and left him for dead? Will they understand that the horror they went through is nothing compared to the horror she is going through not being able to control her actions?
Her illness did this — but we have a feeling that neither of them will believe that. Sonny is positive Sam never would have done this if she wasn't sick and out of control of her own mind and body, but they don't know that this is the truth. Will they be able to continue to protect her for much longer?