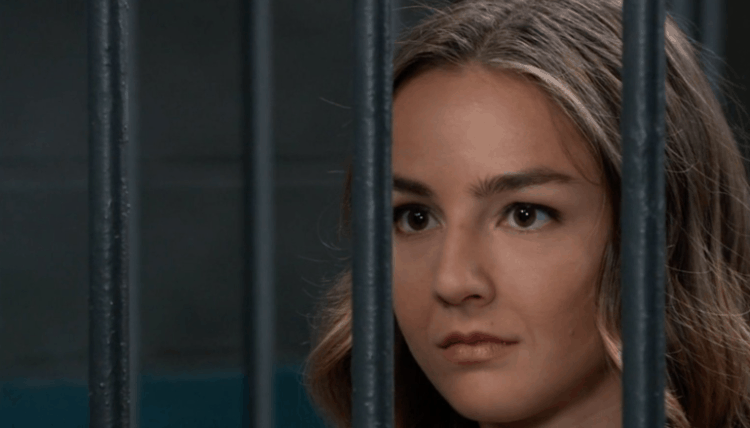 General Hospital fans are ready to see what the new week has to offer, but they have to finish out this one, first. It was a short week in Port Charles as those who were around here knew the show did not air a new episode yesterday. Instead, the show was an encore performance of a past show. It was a good one, though. It was the one in which no one was quite aware of what was going on in the meantime, and Ryan was making lives miserable. It's the one in which he took Ava and jumped off a bridge with her after he was shot by Jason for all he did. He killed Kiki and he impersonated his twin brother, and he made a lot of people miserable. It makes you think about how much as really happened since then. It's been a situation.
But, the show is back today. It's on, it's good, and we do get to see more of all that is happening and all that is going on. We are excited about that, and we cannot wait to see how it all unfolds. We want to know if there is some sort of reconciliation to something that happened with Chase and Willow. We want to know how things will turn out with Sam and Jason. We want to know all the things. We want to find some happiness. We want to find some peace. We want all the things, and we want them packaged, delivered, and we want them to go our way. It's our only chance to round out the week and bring on the weekend, and we'd like to do that with some big plans and some exciting stuff, but we don't know if they will let us do that at this point. We do hope so, though.
What's Happening on General Hospital
https://twitter.com/GeneralHospital/status/1146761807257690112?ref_src=twsrc%5Etfw
Happy Fourth of July, Everyone.
What's Next on General Hospital
"May I have this dance, Mrs. Baldwin?" #GH pic.twitter.com/IjAcUXjW8u

— General Hospital (@GeneralHospital) July 4, 2019
Harmony is going to have a visitor, and we have to wonder who it is. Is it Shiloh looking to gather more information on her daughter and the son she gave birth to? Is it, perhaps, her own daughter? Did Willow find a way to get to see her mother so she could ask her what she was thinking and why she felt the need to do this to her and her own family? Did anyone think to find out what happened to this woman? Did we find out if there is a chance that she might do the right thing ad help protect her daughter for once rather than throwing her to the wolf who will do anything and everything in his power to make sure this never happens? We are not sure, but we know there is nothing we can't get through. Sam has a solution to the problem, but she might not be sure he can figure out where to go with that without the help she's been looking for.
Sonny is going to wait for a call back from Brick, but he might not like what he hears or what is going to be said to him. Is there a chance that whatever they have to say might come out of the way as being a little bit rude or unhappy? And will Kristina ask Neil to council her and her mother when it comes to the trouble she is in and the life she's been leading until now? This is what the end of the week will bring to us.
Stay tuned for more General Hospital and be sure to check out TVOvermind daily for the latest General Hospital spoilers, news, and updates.