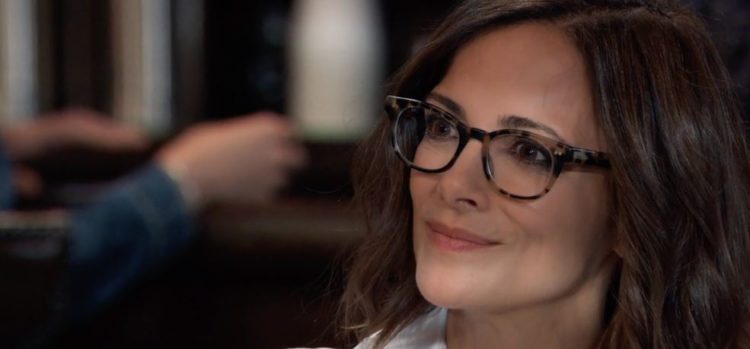 General Hospital fans know that Jason cannot share too many things for fear that there could be bigger issues for him to deal with. He cannot share the things that he wants to share in the timeframe he wants to share them, either. He has to focus on things that work well for him, and he has to pretend there are some things he simply does not know. That's where he is right now, and that's good. We also know that there is a strange new situation happening, and it's happening at the prison. Shiloh and Nelle had a chance to meet, and they seemed to hit it off a bit. Of course, why would they not hit it off? They are both crazy as can be and they are horrible people. If that's not something to have in common, what is? We can't tell you, but we do know that there is always more to this story than meets the eye. We can see it happening, but we can't always predict things working out for everyone.
Furthermore, we cannot handle what is going on with Franco. He is in a horrible place and we are crushed for Liz, himself, and the kids. May we even go so far as to say that we are completely crushed, too, for the man himself and for the person who should have these memories and does not? Will Drew want them after witnessing what is going on with Franco? Will he want to see this unfold and see how things work for him? Will he want to be a part of what is going on, or will he need to do something else in his own time? We cannot decide how this will go, but we know there is nothing changing now.
What's Happening on General Hospital
Today's the day! Click to watch Sonny and Carly renew their vows – RIGHT NOW: https://t.co/3NCnIiNt3X #GH

— General Hospital (@GeneralHospital) August 27, 2019
We do need some of this happiness in our lives.
What's Next on General Hospital
"We're in unfamiliar territory." #GH pic.twitter.com/ylVpQdOYiT

— General Hospital (@GeneralHospital) August 26, 2019
Sonny and Michael knew that there was something going on that didn't make much sense, but they were not clear on what that was for a moment. They were not sure they could figure it out, that it made any sense to them, or that they could focus on anything other than what was going on. However, we do know that they have figured something out, and it might just shock us what they learn. What they learn has them dropping every single thing they are up to right now and heading straight for the police department, which must mean whatever they found out is huge. They are not the type to get their lives in order without some sort of situation to deal with otherwise, so this might be a real thing. We can see it going well, but we can also see it falling apart.
On the other hand, we know that Jason is about to sit down with Monica and have a conversation with her that's quite difficult. The only problem is that we don't know if this conversation is difficult for him or for her. He might not want to have it with her because he knows how hard it might be for her. She might not be able to handle it with all the things that work in her life, but he has to do it. Dustin, of course, is going to show up and make some kind of a scene, too. We think he might just have the answers to all the problems people are focusing on right now, and we cannot help but wonder about all of that.
Stay tuned for more General Hospital and be sure to check out TVOvermind daily for the latest General Hospital spoilers, news, and updates.
Tell us what's wrong with this post? How could we improve it? :)
Let us improve this post!