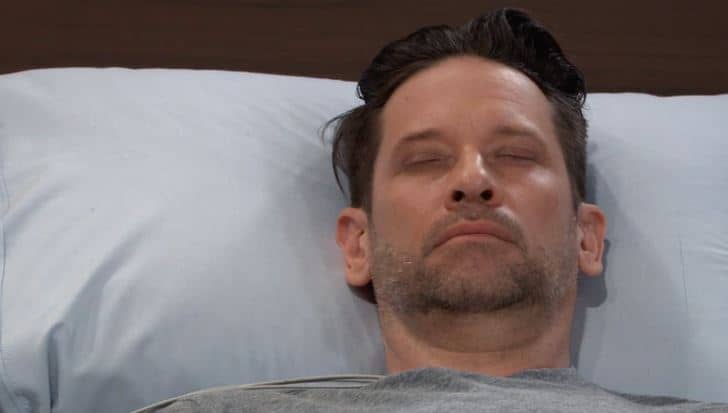 General Hospital fans know that so many things happen around here that many people cannot handle. Right now, for instance, Laura is making calls and trying to fix lives and help people make right choices. She's got a lot on her plate, and she's not helping herself. She's making some calls, she's got some stuff to handle, and she's making changes in her life. She's a woman who is supporting her friends and her family, and she's doing so at the expense of her own well-being, too. There's a lot happening in her life, but she makes it seem like she can handle it. She's working hard to get things in the right context, and we are sure she can make it happen. She's a woman who gets things done, and we like that about her, but she's also got to put herself first and foremost from time to time.
Ava was caught off guard, but what else is new? She's not sure who she is, what is happening in her life, and what is going on as far as things are concerned. But, there's a lot happening that might not work out in the favor of everyone in terms of that situation. She's ben though a lot. She's not happy with the profile that was done on her, and she's still in love with a man who tried to kill her, who did kill her daughter, and who has been a horrible man. She's trying not to, but she sometimes cannot help the way she feels. She's struggling. We see it, and we appreciate it, but we don't know how else to focus on that as far as we are concerned. But, we do know that there is a lot more that can happen in the coming days.
What's Happening on General Hospital
Will Franco survive Dr. Cabot's experiment? Click to watch today's explosive, new #GH – RIGHT NOW: https://t.co/TBPn5RkZiG

— General Hospital (@GeneralHospital) August 10, 2019
Experiments make for fun television.
What's Next on General Hospital
"You may have been exposed to a serious contagion." #GH pic.twitter.com/J5akP57D2N

— General Hospital (@GeneralHospital) August 12, 2019
Things aren't going well with Shiloh. The man is desperate, and that is all there is to it. There is nothing he will not do to get his own way, and that's a problem he has to face in his own life. He's a mess, and there is too much in his life right now that he cannot control. There is too much he cannot handle, he cannot let go of, and he cannot make happen in the grand scheme of things. He's not having a good time with things, and that's just that. But, he is also not having much of a lucky break in terms of the other things going on in his life. He's got more to worry about than he knows, and that's because he has no idea his baby is not his baby. He is spiraling by the day.
Meanwhile, Julian and Lucas are faced with an emotional conversation, and they are letting it get the best of them. They aren't working so hard on things that aren't their favor, but it works out for everyone. We don't know, either, whether there is much else for anyone else to do. There's a lot going on with Sam and Jason, but they are having a lovely moment at home that they can enjoy. They're not struggling so much with the way things are going, but they are having a good break at home. Elizabeth is sharing the information she garnered from the call she received recently with Franco, and she's hoping it makes a difference in his life.
Stay tuned for more General Hospital and be sure to check out TVOvermind daily for the latest General Hospital spoilers, news, and updates.