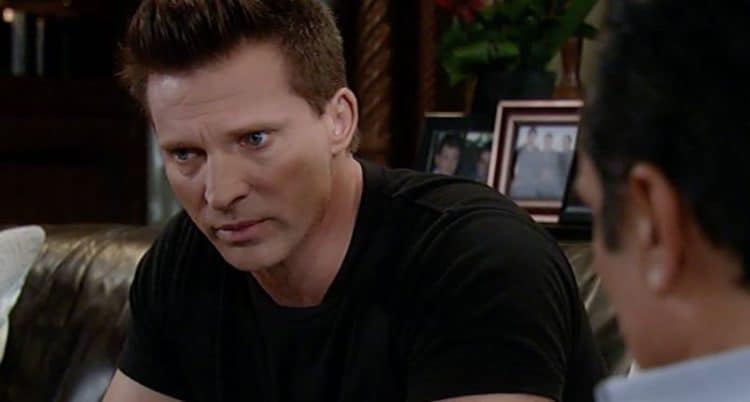 General Hospital fans saw so much happen in the past few days, but it's the fact that Jason's been kicked out of Ferncliff that concerns us the most. It was the chance that Carly needed to make her feel good that she might just get out of there, but things will not go well for her when he's kicked out. At least, that's what she is telling herself in her mind. She might just find that things are much easier for her than she imagined in the past, but there's a lot that might derail her plans to have a good and healthy life with the man she loves, her family, and her friends. She's stuck, and she's feeling very down about it. We know that she wants to take Nelle down, but the fact that people don't believe her and didn't for so long was difficult for her. She has to get this situation under control quickly so it works for her.
And that's not all, either. We also saw that Kiki was very honest about things, but that it might not matter in terms of taking the good doctor down. There is a good chance her words might not be enough to make this happen, but there is a lot happening that might change that. Franco feels so lost and unhappy about all that is happening, and he has no idea where to go or what to do. But Liz is asking him to just be there for her and make sure she knows that he supports her. Liz thinks that is the best way for him to support Kiki, but we aren't so sure that this is the total answer to all of her problems. Either way, things will begin to unfold sooner than later, and it might be very ugly.
What's Happening on General Hospita
🎊Please help us wish both @RebeccaBudig and @parryshen a very #HappyBirthday! 🎉#GH55 pic.twitter.com/zymlqXgF57

— General Hospital (@GeneralHospital) June 26, 2018
Everyone loves a good birthday, but there are two of them being celebrated at General Hospital this week. It's been a very active and exciting week on the show, but it's been even more exciting for people like Rebecca Budig and Parry Shen, who are both celebrating birthdays. They have the same birthday, and they are both getting shouted out by the show on Twitter. It's one of those things when you just need to head on over there yourself and shout them out on your own. How much fun on your birthday to get all kinds of wishes?
What's Next on General Hospital
THIS WEEK ON #GH… can you handle the heat? #GH55 pic.twitter.com/ml5622rZUW

— General Hospital (@GeneralHospital) June 26, 2018
Sonny has some big plans to get his wife out of the slammer, but things aren't always on the up and up for him. He's been having some difficult moments in terms of what is happening in his life, and he's been looking for a way out of the many things going on for him. He's going to be interrupted, but not before he has a chance to make Carly feel so much better about what is going on. He has a chance to get her to feel better about things, and he's using it. He's going to Ferncliff to help her understand that even though things might not be going her way, they are still going well enough. He has to get her out, and he has to reassure her things will be good enough to make that happen. He's in a spot right not, and he has to be there for her.
The good news is that he will be there for her, and things will be good for them. They will have a chance to get their situation under control, and they will have a chance to make sure their life is good enough. He can make sure that things turn out well for him, but what about her? We know this; she will be very happy and optimistic when he visits, and that might make things a bit easier for her when it's time for her to get the program under control. She has some hope, even if it's not Jason's presence.
Stay tuned for more General Hospital and be sure to check out TVOvermind daily for the latest General Hospital spoilers, news, and updates.