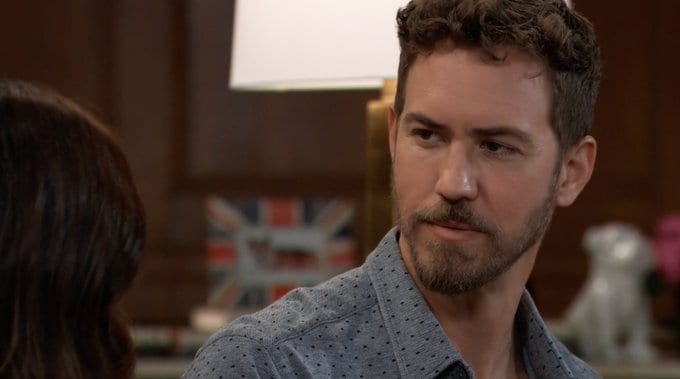 General Hospital fans know that there are definitely two men in the world of Port Charles who are not going to back down in any situation. They are not going to make anything happen without their own consent, and they are not going to allow things to go any other way but their own. They have a lot to worry about, and a lot to wonder about, but they also have a lot to do and to give. They are both men who have some serious issues in their lives, and we get it. We know that it is a lot, but we also know that they have some even bigger issues at play. They have confronted one another, and that's pure entertainment to us. Meanwhile, Jason has gone right back on his word. He's sneaking in some time with the woman he loves despite the fact that he said he's not spending any time with her at all. He's doing it.
Then there is what is going on with Willow. She's worried. She cannot stop worrying about Wiley, even though she knows now that he is not her son. He is not the baby that she gave up, she is not his mother. This is a baby who doesn't have a mother who loves him. He has a mother who wants to use him to get what she wants out of life, which is to hurt the entire Corinthos family. He's been taken from the only family he knows — the fathers who he lived with — but at least he is with his own father now, who was his God father, so he's not with strangers. However, he is always in danger as long as Nelle is around, and she is not going to be all right with Nelle being around.
What's Happening on General Hospital
Jax questions Nina. @IngoRademacher @watroswatros @GeneralHospital #GH

— Frank Valentini (@valentinifrank) April 13, 2020
Sigh.
What's Next on General Hospital
"This has everything to do with Wiley!" #GH pic.twitter.com/i0YNCfESx6

— General Hospital (@GeneralHospital) April 13, 2020
Finn is a man who is not going to sit back and just let his life pass him by. He is a man who has had a lot happen to him in the past year, and many of the things that did happen to him were not things that he necessarily saw coming. He didn't know how things would happen in his life or what was going on in his life, but he is not going to sit back and just let this happen. He is, however, going to outdo himself, but we don't know if that is in a good way or a bad one. He's a man with a lot going on, so this is something we can see happening, and we think that he's going to outdo himself in a way that makes someone else very happy. Violet, on the other hand, is having a party.
The problem is that her party is not going to be one that is happy. It's going to be one that is filled with a lot of stuff that should not be going on, and it's also going to be emotional. We are certain that she and her friends are up to a few things that might not be very good, but what is there to happen in this moment other than to sit back and watch and hope that some adults step into this and fix what is going on? We don't know, but we hope that something works out for someone at this party. Otherwise, it's going to be a complete bust in every manner.
Stay tuned for more General Hospital and be sure to check out TVOvermind daily for the latest General Hospital spoilers, news, and updates.
Tell us what's wrong with this post? How could we improve it? :)
Let us improve this post!