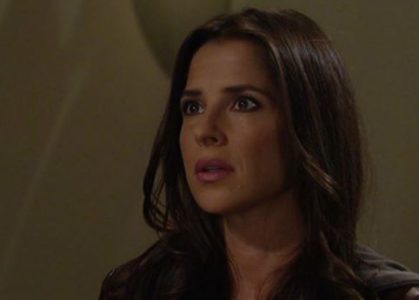 General Hospital fans aren't entirely sure what's going on right now, but there is a lot at stake. There are cast shakeup rumors, departures, and entrances, and no one knows what might happen. We've heard that Kelly Monaco might want to leave the show, thus leaving Sam without an actress. Will she die, disappear, or what? And is this even true? You can't be too sure sometimes, which is what the problem is for many people — you don't know.
The other issue is Morgan. There's a chance he's coming back. It's a recast, but the character will still be the same. What might happen there? What happened to Morgan to make everyone think he was dead if he is coming back to town? What is going on with Sonny and Carly when they find out that their son might not be as dead as they originally thought? What is the issue with all these people, and how will it all work out?
And is any of this true? Is there a chance one major actress might be willing to leave the show while another is just coming back? And what will this mean for the characters who are living out storylines with these people now? Is Sam's newfound illness part of her play to go? We have more questions than anything, but there is a lot of information coming in at once — and we just don't know what might be true, what's not true, and what might be the case.