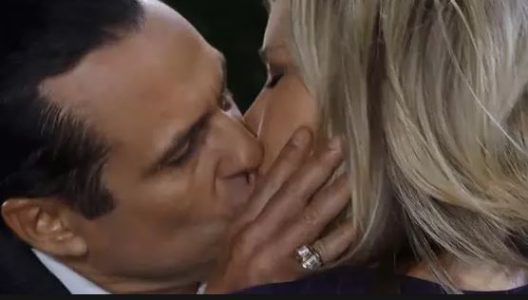 General Hospital fans want to know if what happens this week is the reconciliation of Sonny and Carly. They are going to come together this week, and we can't help but wonder what is going on in their lives. There is a rumor that they will hook back up, but is this a plan in Sonny's mind to get her to sign back all his assets to him, or are they really going to reconcile now that Ava is being brought to justice for what she did to their son? She switched Morgan's medication, and that was a horrible thing to do. We don't know if she will go down for it, but we suspect she's not going to get away with it all together, and Sonny and Carly will be sure to see to that on their own.
As Ava is being horned in on by the doctor as he looks to see what happened to those pills, she's worried. She's going to jail, and she's going to lose her new friend in Carly. They are going to figure out what she did, and Carly and Sonny will make her pay. They will go in together to ensure she doesn't get away with what she did, and they will not go lightly on her. They will come together as they finally receive some answers about the death of their beloved son, and they will finally reach a point where they can be in the same room as one another without wanting to kill the other. Will this mean they can get past the rest?
What is good is the fact that they both love Morgan and want to see his killers pay for what they did in taking his life. This is enough to allow them to put aside the differences they have so they are able to work together to make this happen. Don't get too excited, fans. This is not their happily ever after. This is them coming together for their son and putting their issues aside. This is not the disappearance of their issues with one another.