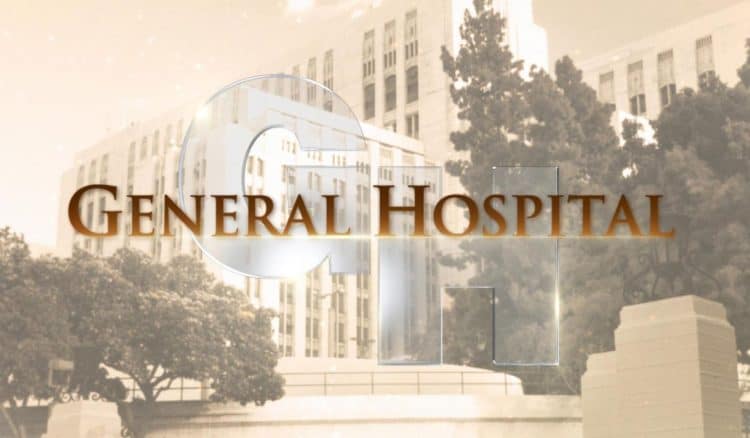 General Hospital fans know that 2020 has been quite a year. Pandemics and life issues, and so many things going on at one time have caused us to all wonder if anyone would ever make it this year. What we can say is that despite the major drama that goes on in Port Charles, there are some big love stories going on right now. We have our favorites for the year, but we don't know if you're going to agree with us. Do you see these as love stories even though some of them are not happy ending love stories? These are the greatest of the great despite everything that is going on, and we have thoroughly enjoyed them this year.
Finn and Anna
They are such an unlikely duo that we actually like them. They've struggled. They don't know how they will make things work. They've worked very hard to make sure that things are very casual for them, that they are taking their time very carefully, and that they are doing what is right. They've had some serious road blocks what with Hayden returning with her daughter and then leaving him with his daughter for the first time and disappearing, to her dealing with her son and her evil twin and so many other things. It's been rough, but they are very sweet with one another, and we love that.
Peter and Maxie
Their love story isn't one we love, but it's one we are fascinated with. He was not a good guy. He's still shady. She's always going to be madly in love with her late husband. Nathan was everything to her, but his brother will never live up to that. Will she ever admit that to herself? Either way, they've fought hard to make things work this year, and finding out she was pregnant with their baby seemed to put them on the track to finding true happiness. They've been through so much, and the issues with the baby and the future they are facing, and his mother not being his mother…it's a lot. But, we think they are finally finding their groove.
Franco and Liz
When Franco first appeared on the show many years ago, he was awful. But, he's mellowed and calmed over the years, and we love him. He might be a little serious. He might be a little bit focused on the past in a way we find unhealthy. But, Liz is so good for him. She grounds him, and he loves that. They have been through so much, and we thought they'd finally found their happiness getting married and finally creating their own family. His brain tumor is hard for us to deal with, but we imagine it's going to make big changes in their love story. Will this one be one for the ages? It's been a ride in 2020.
Nikolas and Ava
Let's be honest here. We don't love them together, but they are bringing the heat more than any other couple this year. They are so disgustingly bad for one another that they are good together. They have so much chemistry, and we are shocked by it. It's fascinating for fans to see them work together, and we are loving their scenes. This is one love story that has a mind of its own, and we are not upset by it. We want more of them, but we don't know if we want to see them finally give in to their feelings. We like the chase and the game and the denial they are both living with when it pertains to one another.
Jason and Sam
We know, we know, but we cannot help it with them. Sure, there are other more successful love stories going on right now, but this one just sticks with us. They are finally finding some sort of a groove with one another that lasts longer and longer each time. They seem to always find that their relationship comes last to them in comparison to keeping their loved ones safe, and this might be going on right now with Carly and the entire Nelle situation, but only time will tell. However, we are loving seeing them find their love and happiness with one another again after being apart (and not even knowing it for years) and then finding out about Drew and everything else. What we can say for this love story is that we are here for it no matter how long it takes.